Jason Walker, Cordelia Cembrowicz and Bridgette Ashton
Artonomy, Truro
29th June, 2007
What is conceptual art, or more particularly, what does conceptual art look like now?
In their own different ways the three artists showing at Artonomy this Summer all make conceptual art. Their all allow their works to grow systematically and in predetermined ways from clear underlying ideas. And they are all carefully constructed, such that there is little room in the process for accident, serendipity or Freudian parapraxis. For all of them there remains a potent interplay between intellectual interest, and sensual pleasure derived from the act of making.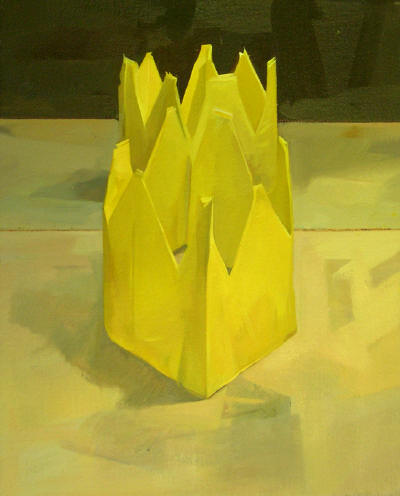 Superficially, Jason Walker's work (above) has a Victorian quality. His intricately painted still lives mounted in black frames seem appropriate, in this sense, for the gothic gallery spaces at Artonomy. Though beautiful, his paintings seem melancholy, except that their seriousness is punctuated by flashes of humour and play, particularly when they feature toys, or paper-crowns. These inclusions move the work from all-too-literal depictions of reality, to something more contemporary, allegorical and tantalising.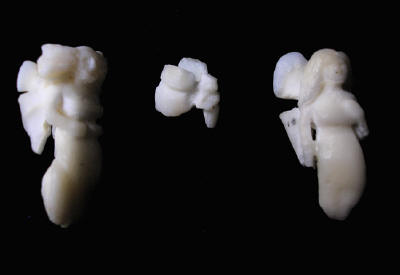 Cordelia Cembrowicz (above) showed a number of works, including drawings derived from the structure of the oxytocin molecule: a sex hormone released during orgasm, childbirth and breastfeeding. She also showed some of her remarkable tooth-fairy sculptures. These are part of an ongoing series of works that received national press attention following her last show at Artonomy.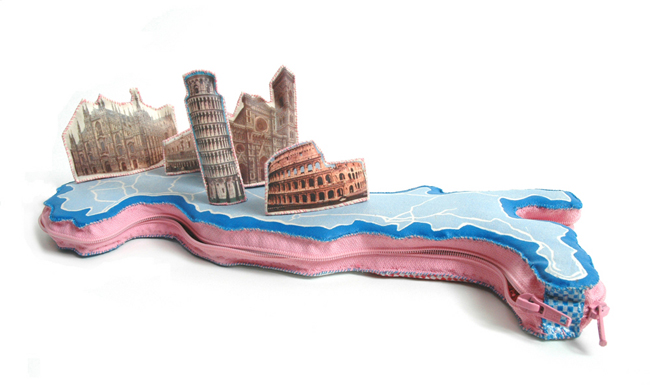 Bridgette Ashton showed a selection of art from her exhibition at the Russell-Cotes Art Gallery, Bournemouth entitled 'I dream of Europe'. Most prominent were a series of zip-up cases made in soft pastel materials, like ornate make-up bags, each one corresponding to one of the countries of Europe as it was in 1982. These sumptuous works borrow from the aesthetic of cheap (and not so cheap) tourist trinkets and souvenirs, and flirt with notions of kitsch.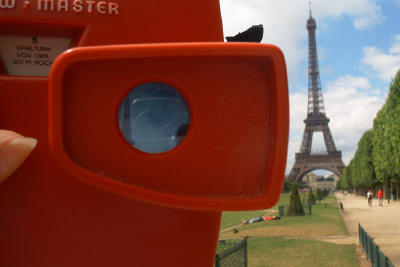 This is less true of a series of Ashton's photographs. For 'Gingerbread Caprice View of Europe' familiar images of Europe made in gingerbread (itself frequently used as a souvenir and associated with the European fairy-tale of Hansel and Gretel) were photographed for viewing through a 'ViewMaster'. This familiar stereoscopic device, was invented in the early part of the 20th Century, and reached its peak in the 50s and 60s. Like her other work, it seems to speak nostalgically of a golden age of tourism, when the package holiday and cheap flights abroad were still a novelty.
The excellent Artonomy website www.artonomy.co.uk contains more information on this show and the artists involved.