Dreaming to Some Purpose: The Life and Times of Colin Wilson
John West
Colin Wilson shot to fame in 1956 with the publication of The Outsider, a study of the social "outsider" in seminal works by various key literary and cultural figures – such as Ernest Hemingway, William James, T. E. Lawrence and Vincent van Gogh. The book became a best-seller and was translated into more than thirty languages. It remains in print to this day.
Wilson was hailed as a genius, with the literary world praising him as one of the foremost writers of the 1950s. This praise was sadly not to last and a growing resentment of Colin's success – fed by errors of judgment and bad publicity - led to his second book, Religion and the Rebel, being universally panned by the critics.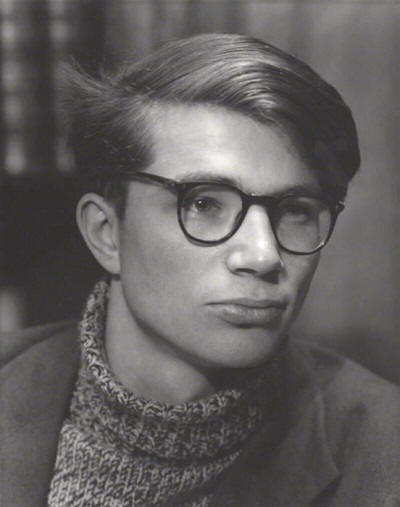 Wilson left London on the advice of his publisher and finally found himself in Cornwall where he was to live for the rest of his life. The 1960s saw Wilson write some of his most important books on philosophy, criminology, music and the sexual impulse. He also produced several novels which drew heavily on the themes first expanded in The Outsider and its sequels. Despite an ever-growing readership across the globe, these works were largely ignored by the critics and the 60s proved a wilderness period for Colin in terms of acceptance and recognition.
This was to change with the advent of the 1970s and the occult revival which led to Wilson being asked to write a book on the subject. Being a natural sceptic, he resisted the idea but the financial incentives proved too tempting and the resulting work, The Occult, saw Wilson's fortunes revive. The critics praised the work and today it is still regarded as one of the most outstanding books ever published on the subject. The Occult would prove a turning point for Wilson in another way for writing it finally convinced him of the reality of the paranormal. This would lead to him producing many more books on the subject over the next 40 years.
The 70s, 80s and 90s saw Colin write many more influential books devoted to mysteries, Jack the Ripper, Atlantis, crime and philosophy. His work continued into the new century and the publication of his autobiography in 2004, Dreaming to Some Purpose, was seen by many as the cornerstone of Wilson's literary career.
Colin Wilson died in 2013. Despite being a prolific writer and one of the foremost minds of the 20th century, it seemed that even in death there was a reluctance to acknowledge his unique contribution to the literature of the 20th century. His passing was either ignored or dismissed with a few brief words in the national media. It is now seven years since Colin's death and yet interest in the man and his work continues to grow. Many of his books are now back in print and a conference is held in his honour every other year in Nottingham. His novel, Adrift in Soho, was even turned into a film some 50 years after its original publication and in countries such as Japan and America, he is hailed as a genius. It therefore may come as a surprise to learn that Colin has never been the subject of a documentary devoted to his life and work.
We aim to change that with Dreaming to Some Purpose: The Life and Times of Colin Wilson. This two-part documentary will chronicle Colin's life, philosophy and work using Colin's own words. It will feature archive footage, photos, extracts from his journals and autobiography and interviews with his family, friends and admirers, including Colin Stanley and Gary Lachman who have both published books on Colin's work and philosophy.
Please share or donate what you can and make this documentary a reality. Here is the link - https://www.indiegogo.com/projects/colin-wilson-his-life-and-times--2#/
Jason Figgis is the director of Dreaming to Some Purpose. He is an award-winning filmmaker who has had several projects distributed by major networks which include Discovery, Sky One, Sky Arts, RTE and SVT. He has had several feature films distributed on DVD and VOD by MVD Entertainment Group, Wild Eye Releasing and Troma Releasing (among others).
John West is a writer, award-winning DJ, actor, broadcaster and film producer. John and Jason have worked on several projects together ranging from feature films to documentaries. Their first feature film together, Winifred Meeks, is set for release in America later this year. A UK release follows in 2021.