Tomma Abts, the Turner Prize and Cornish painting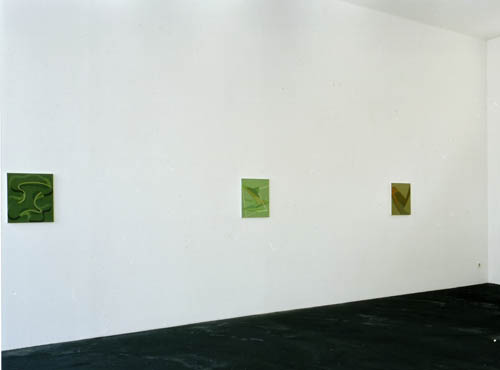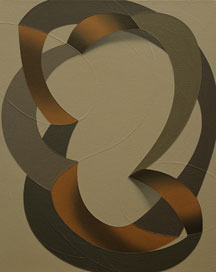 Tomma Abts is a highly regarded painter who this year was nominated for the Turner Prize following impressive shows at Greengrassi, London and Kunsthalle Basel, Switzerland.
Her paintings are small by contemporary standards. They are abstract, carefully constructed and have an understated, muted palette. In fact in virtually every respect they look like modernist paintings of the early St Ives School. Some could have been painted by Noam Gabo, Peter Lanyon or John Wells.
How is it possible that, in 2006, such apparently derivative 'retro' work can be considered for a prize as prestigious as the Turner Prize, and what are the lessons for contemporary abstract artists working in Cornwall?
Firstly serious abstract paintings don't have to be big.
Size is best judged in relation to the body: a painting is either larger than a person, about the same size, or smaller. Like animals, or other people, the scale of a painting dictates ones emotional feelings towards it. The larger a painting is, the more likely it will have a imposing, visceral impact. In contrast, smaller paintings lend themselves to being contemplated intellectually because they don't invade our body space in the same way. Thus scale imparts certain overlooked but important aesthetic qualities to a painting.
Secondly its OK to revive apparently dead forms and styles, especially if there are ways of breathing life back into them. Abts does this, I think, by introducing playful Vasarely-like Op Art effects into the compositions, e.g. by painting in shadows to create an ambiguous 3D space. Even if she wasn't giving them this added value, more than 50 years on, her work is different from the modernists because the context in which she is working has changed immeasurably. Whereas e.g. the contructivists and Mondrian were hugely idealistic, contemporary artists tend not to be. But when one of them tries to hark back to another era in their work, that act in itself is a strong statement about their views of the present.
Thirdly, constructivist/geometric abstract art is not going away. For the last 100 years it has kept returning and reinventing itself. There is something irreducible and intransigent about it. If only more Cornish artists would recognise this fact and incorporate more of the strong geometric forms typical of mid-century Cornish abstraction into their work….
RW June 2006