I find inspiration for my paintings
when I least expect it, when I'm not looking for it. I'll catch sight of a magnolia tree as I walk around a corner and think
:
'wow' I've got to draw that, I've got to paint it.
I like to extract things
that I feel don't matter and to paint the bare bones of life: consequently the work appears to be minimal. One pencil line or a brush mark on the canvas is the result of clearing out a head full of chaos, ideas and thoughts.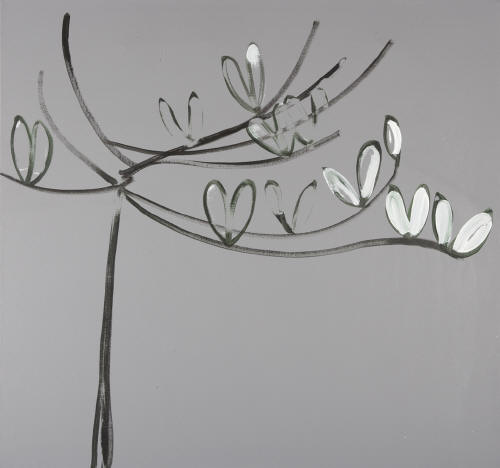 Titles have always been an important part of my work
they are a vital link to the painting. In this body of work I explore the idea further; the catalogue for the exhibition "Tell Me A Story" reveals just that.
Peace and isolation suit me. I work best when I'm either extremely happy or very angry and sad. I like to paint in the winter when it's bleak and cold and the elements are laid bare. I work from home which I love, even though that means working in a small studio. I wouldn't want to commute!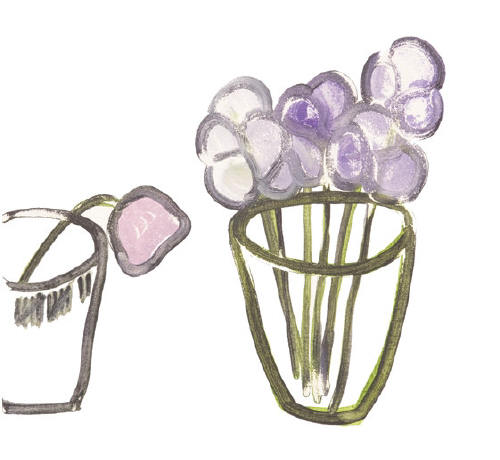 Two of my very first competent drawings
when I was about 4 years old were of an apple and an isolated house which I had titled "Apple" and "House": so it seems some things don't change and will always remain favourite subjects.
I have 3 books by my bed. They are: The Dogs Of Winter by Kem Nunn, Tales Of Ordinary Madness by Charles Bukowski (which I've been reading for over 2 years) and Riding The Magic Carpet by Tom Anderson. My guilty pleasure is reading trashy magazines.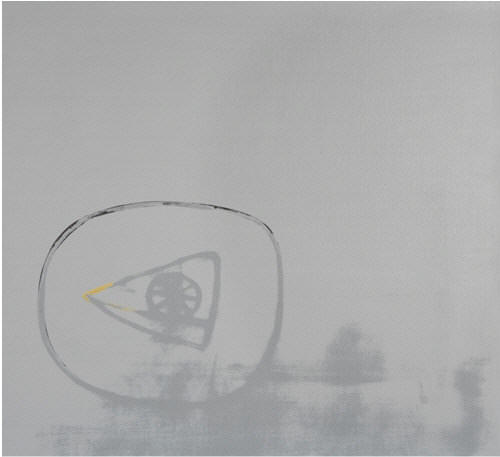 Surfing is the only time when I completely switch off.
A friend persuaded me when we were in France about four years ago and I was immediately hooked. It is to do with the space and the unpredictability that I find in the sea, constantly searching to find a perfect wave: In some ways it is the same feeling to being alone in the studio, searching for the perfect painting. I hope I find neither; I wouldn't want the ride to stop.
Jessica Cooper graduated from Goldsmiths College London in 1989 with a B. A. Honours Degree in Fine Art / Textiles. She has exhibited nationwide and was one of the artists recently selected for Art Now Cornwall at Tate St Ives. Other exhibitions have included 2005-06 RWA Open Painting Exhibition : Royal West of England Academy : Bristol.
Her most recent exhibition 'Tell me a Story' opens September 27th - October 27th at Badcocks Gallery, Newlyn.
Article appears courtesy of Cornwall Today