Matt Pontin on the exhibition and publication: 'Watermark'.
artcornwall

was launched just too late to catch 'Watermark'

as

it happened, so we interviewed Matt, one of the participants, a few months later instead.....
What are your own interests as an artist, Matt, and how is this reflected in the concepts underpinning your work?
I originally began training as an architect and had moved from the Isle of Wight to study in Liverpool, but I changed direction and began a BA Photojournalism course at Swansea Institute of Higher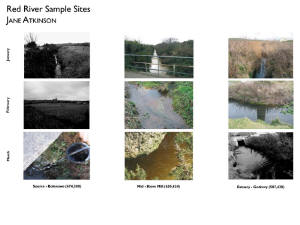 Education. My undergraduate research focused upon a dialogue between photography and travel that led to a series of documentary photographs investigating the nature of Agoraphobia. I visited one individual who had remained in their own home, quite contentedly for thirty years.
Also during my degree I received a travel scholarship which I used to explore Europe in just 8 days, after researching a text by Hans Christian Anderson titled In a Thousand Years. I graduated in 2002 and soon after was awarded the Welsh Graduate Photography Prize culminating in the publication and exhibition Ha-Ha: Margam Revisited for Ffotogallery (Cardiff).
I then returned to the Isle of Wight, working on a series 'Reminiscence' which was shown at Julia Margaret Cameron Gallery (Freshwater Bay).
What brought you down to Cornwall and how did the move affect you?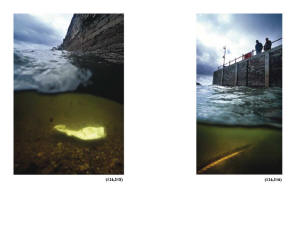 I moved to Cornwall in 2004 to undertake the MA Photography programme at University College Falmouth.
A poignant text I often return to is the novel Against Nature by JK Huysmans, an extravagant account based around the misanthropic Duc des Esseintes, who elaborately employs countless illusions to stimulate the imagination into taking flight and disappearing on a journey.
In April 2005 I exhibited work-in-progress as part of Still Stories at Falmouth Arts Centre and then helped develop the MA show Intervision which appeared at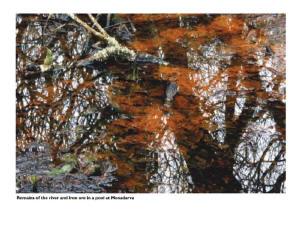 Dray Walk Gallery (Brick Lane, London). My research into the nature of modern travel (now the largest industry in the world) often involved making journeys to no-where in particular, incorporating what has been termed re-photography (the photographing of existing images). My work doesn't aim to deny the tourist experience, although I personally see the problems of travel as a contemporary consumer experience, it hopefully points out the short-falls of photography in capturing the essence of these journeys.
What led up to the Watermark Project? How did it come about and who was involved?
After the MA I had become aware of a lack of artist opportunities in the region and formed CAN Project (Cornwall Artist Network) with photographic artist Becky Joiner. Our main intention was to deliver innovative contemporary art projects and commissions, the first being the successful Watermark project. Watermark involved commissioning two other artists to work with Joiner and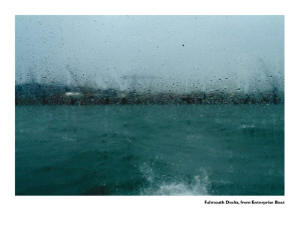 myself in investigating three rivers within Cornwall.
Earlier in 2006 I had successfully applied for Arts Council England funding to curate a show Unravelling Photography at Quay Arts, Isle of Wight. Curating and organising the show was a valuable experience and immediately afterwards I returned to Cornwall to finish developing the Watermark project.
Watermark had emerged after Joiner had been working with Cycleau Cornwall and we approached RANE (Research into Art, Nature and the Environment) at University College Falmouth who supported the commissioning of two other visual artists, Ben Ellis and Jane Atkinson, to work with CAN Project. All four artists explored the notion of what a river is from a unique angle and the final works were shown on the King Harry Ferry during the Fal River Festival last May. We also organised the book launch at Truro County Hall - Tor Mark Press are now distributing copies throughout the South West.
CAN Project have since been invited to programme 8 artist shows during 2007 on the King Harry Ferry on the back of the success of Watermark.
There is a lack of opportunities for certain types of art, but artists like yourself are demonstrating the advantages of adopting a D.I.Y. approach, and making shows happen despite the obstacles. Can you briefly describe the 4 artists' contributions to Watermark?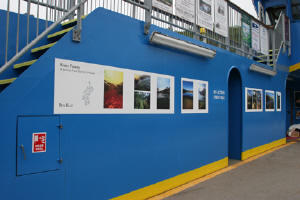 Essentially Watermark enabled the four artists involved to develop a personal series of work based around three river catchments. Joiner investigated the original path of the Red River, myself unravelling the interdependent relationship between local community and the Fal & Helford rivers, Ellis literally entered the Fowey and journeyed with it from source to sea, while Atkinson provided the link between all three river catchments in researching the significance of trace elements existing within each river (a work subsequently shown in eek - see review).
All images from "Watermark'. From top to bottom: Jane Atkinson, Ben Ellis, Becky Joiner, Matt Pontin and installation view King Harry Ferry. For more information visit: www.canproject.org