Rupert Loydell on poetry
Interview by Rob McLennan
Rupert Loydell was born in London, and trained in creative writing and painting. He started Stride magazine and press in 1982, and has many books of poems, collaborations and prose poems in print. Whilst primarily a writer, his paintings have been shown in solo and group shows throughout Britain, Europe and the USA. He currently lives in near Truro, in Cornwall with his wife and two children and lectures in English with Creative Writing at University College Falmouth.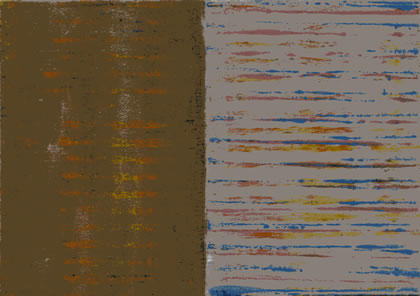 How long have you lived in Cornwall, and how does geography, if at all, impact on your writing? Do other factors eg race or gender make any impact on your work?
Around two years - we moved because I got a lecturing job. I think the social structure of our village [I have previously only lived in cities] informs my work, as does the pleasure of living near the estuary and owning a canoe and sailing dinghy. So I've found water imagery creeping in to my work recently.
Race and gender? Well, I'm sure british humour and xenophobia drifts in to my work, as does being a heterosexual white man; but not consciously, no.
Where does a poem or piece of fiction usually begin for you? Are you an author of short pieces that end up combining into a larger project, or are you working on a "book" from the very beginning?
Its starts from a vague theme or sense of needing to enlarge upon a number of connections or random phrases. I often work in sequences and series: a book tends to be a number of those gathered up. I also write individual/occasional poems.
Do you have any theoretical concerns behind your writing? What kinds of questions are you trying to answer with your work? What do you even think the current questions are?
How to write in a multimedia society. Democratic anarchy, love of language, postmodern processes made approachable, spirituality, faith and doubt, the nature of poetry, how to be an author without foregrounding ego - the normal stuff really.
How easy has it been for you to move between genres (poetry to fiction)? What do you see as the appeal?
Not at all easy. I find it impossible to write sustained narrative, or even sustained prose. The longest work I have written is a fragmented prose piece called 'Headland'. I do very much like the prose poem as a form.
What kind of writing routine do you tend to keep, or do you even have one? How does a typical day (for you) begin?
Get the kids breakfast and off to school. drive to work and give lectures and/or seminars. I write when i have to, so always have notebooks etc. I then get the stuff onto the compture and on paper in a working file. I spend time on drafts and revisions most days, until the work is completed - which often takes 2 or 3 months.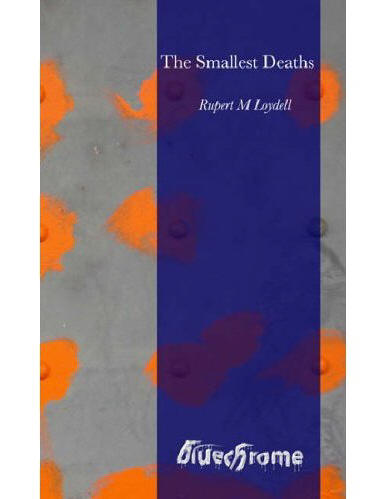 How does your most recent book compare to your previous work? How does it feel different?
I think I have finally reached a place where I meld process with content, the domestic with large issues. I'm not self-content, but I am fairly convinced I've found the place I want to be and the way I want to write: a mixture of collage, improvisation and hard work.
David W. McFadden once said that books come from books, but are there any other forms that influence your work, whether nature, music, science or visual art?
I'm very interested in contemporary classical, jazz and improvised musics, and much 20th century art, particulartly formal and free abstraction. Although I can't articulate the links, the structures and processes at work there certainly inform my writing.
What other writers or writings are important for your work, or simply your life outside of your work?
I constantly return to poetry by Robert Creeley, Rachel Blau DuPlessis, John Berryman, Robert Lax and many others. Nearly all the books I've published through Stride in the last 20+ years. I consume contemporary fiction, and receive a large number of art and poetry books for review. I read a lot about contemporary music as well. I think I just enjoy seeing what can be done with language and the arts. I have found Anne Lauterbach, John Wilkinson, Tony Lopez and Marjorie Perloff particularly useful recently in the field of poetics. My immediate circle of poets for critique, dialogue and correspondence would include Peter Dent, Luke Kennard and Robert Garlitz; many of my creative writing students are helpful and useful when discussing poets and poetry, as are the Stride authors I am in touch with.
Are you interested in any poets that were linked to Cornwall? Much is made of the moor poets like Sydney Graham because of their association with the St Ives painters, but then there's more recent people like Peter Redgrove too...

I have certainly been into W.S. Graham and Jack Clemo for a long time, and published many books by Peter Redgrove, as you know. But I am interested in their work, not where they live, though that may be part of it (Clemo especially, I feel). But I come first to what is on the page; and I think location is becoming less and less important in any other than a personal sense. Everywhere is becoming like everywhere else.
And the internet is a factor in this, but is it ultimately a blessing or a curse for poetry? The www seems good at reaching specialist audiences, yet is not that well suited to the printed word. What your take on this?

I've written a lot about this elsewhere. I think it is a blessing, if you are interested - as I am - in readers and not book sales. Poetry has in the main been a financially (not culturally) worthless art form for a long time now, and that gives a certain amount of freedom to the poet. There is a huge interest in reading poetry but not buying it. I'm very interested in how the web has changed over the last ten years and is changing now with facebook etc. Also in relation to the music business realising the web may have made their
product, the music, monetarily valueless too.

Poetry has the advantage of often being fairly short, perhaps one of the few things people can manage to read onscreen; and poets thrive on discussion, debate and argument - which logs and blogs and forums, email too, are good for.

What was the last great book you read? What was the last great film you saw?
Great book? hmmm. I think the new part of Rachel Blau DuPlessis' Drafts from salt is pretty stonking - that's a great ongoing project. Cormac McCarthy's The Road was depressing but superb. 'great' isn't really the kind of word I use about books, sorry. I don't really want a canon, even a personal one. I like discovering new authors for myself, up and coming, established, obscure or ignored. I don't get to the cinema I'm afraid (and if I do it's usually for and with the kids). I've been rewatching Twin Peaks on DVD though, nothing else comes close. Lynch and Derek Jarman for me!
What are you currently working on?
I recently finished shaping An Experiment in Navigation, which Shearsman are publishing in 2008. I am working on a series of 'download poems', using phrases and titles from music I download as a starting point and resource for short poems. I'm editing an anthology of poetry and poetic manifestos for Salt, and I'm putting the finishing touches to a Creative Non Fiction unit I will be teaching at university in the spring. And I'm trying to find time to do some planning and fundraising for Stride.
21/4/08