more (June)
The county-wide artist-led project 'MORE' started officially on June 1st. The four events that occurred during June are described below:
Embark: Allesandra Ausenda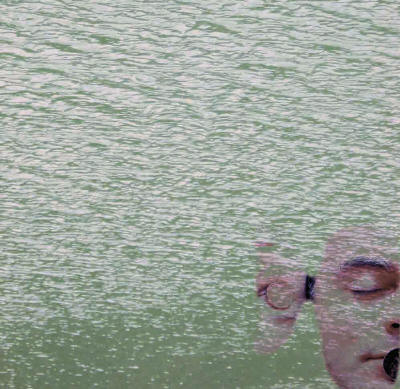 When more started, Embark (Ferry Art Project) had already been running for a couple of months, with shows by James Hankey and Stephanie Boon in April and May (review to follow). Curated by CAN projects, Allesandra Ausenda's contribution followed on immediately afterwards, and it used the tranquil setting of the King Harry Ferry in Feock between Truro, Falmouth and the Roseland to good effect.


In classical antiquity it was customary to place a coin on the mouth or eyes of the dead, in order the pay Charon, the boatman to carry them across the river Styx to the afterlife. Although Allesandra's work linked the modern car ferry to its mythical ancestor, the images she used were not in the least macabre. Photos of herself and her relatives were placed alongside each other, in peaceful repose, as if, in death, they were merging with each other and with the seductive green waters around them.
Tales of the Unexpected

'Tales of the Unexpected (TOTU)' was the other project that was up and running at the start of June. One of only two not linked to a single location: 'T.O.T.U' is a blog www.talesoftheunexpected.blogspot.com recording the activities of 8 artists as they make work in a number of 'unannounced and unofficial' locations across the county, in order to 'explore the psychogeography of Cornwall'. The photos and videos uploaded in June were largely made in the months preceding the start of MORE.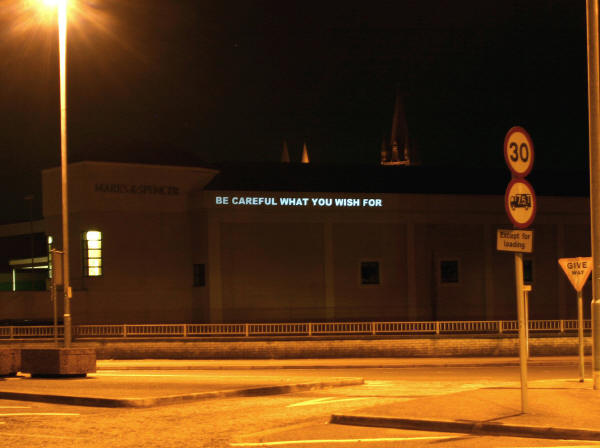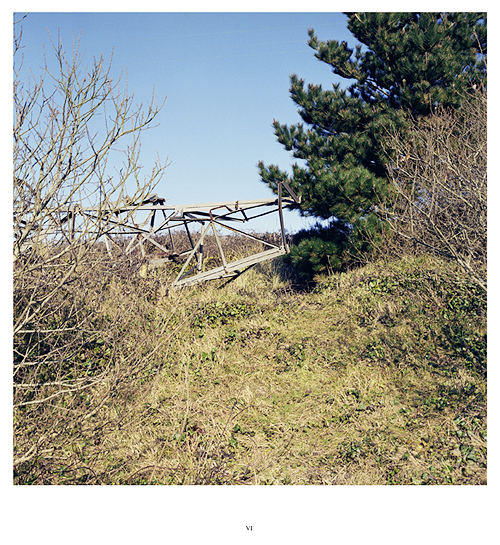 They included some interventions that were very visible and public such as Green Cube's 'Be careful what you wish for' projected on the wall of Marks and Spencer's in Truro on a busy Friday night, Rupert White's drawing for a shop-doorway (TOPSHOP), and Swiftie's Ope, now becoming a permanent fixture in Truro town centre. Others, however, like James Hankey's photographs made on the cliffs of the Lizard in the dead of night, Julia Giles' shadow photos, and Andy Hughes' photographs of Hayle Towans, were records of inaccessible locations with private significance.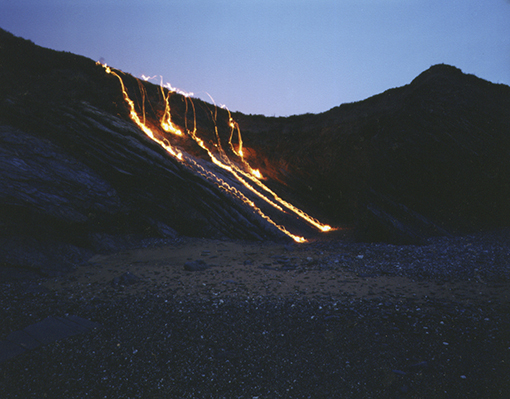 A.S.A (Stamping out bad art)


The Anti-Swiftie Association (A.S.A

- below

)

,

a somewhat sinister right-wing organisation apparently dedicated to 'stamping out bad art in Cornwall' mounted a special campaign for MORE Cornwall that took the form of a CD of music and sampled sounds, 500 of which were distributed via ARC to various venues across Cornwall

from mid-June onwards

. Exceedingly deranged, in fact off

-

the

-

scale deranged, and spanning every genre, it included a song comprising

50

whoops by David Sherry, two songs performed by pre-school children, and other

disturbing

works by the eponymous Mr Hubris himself. Who or what is this movement? What do they stand for? Are they

really serious? Are they

stamping out bad art or are they themselves bad art? If things seemed confused before this CD came out, they were more so afterwards.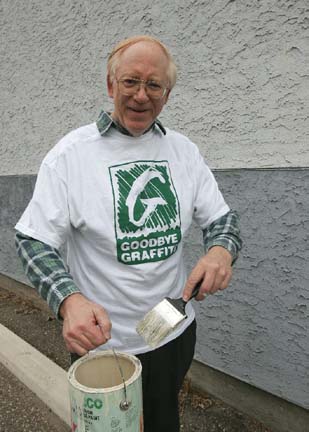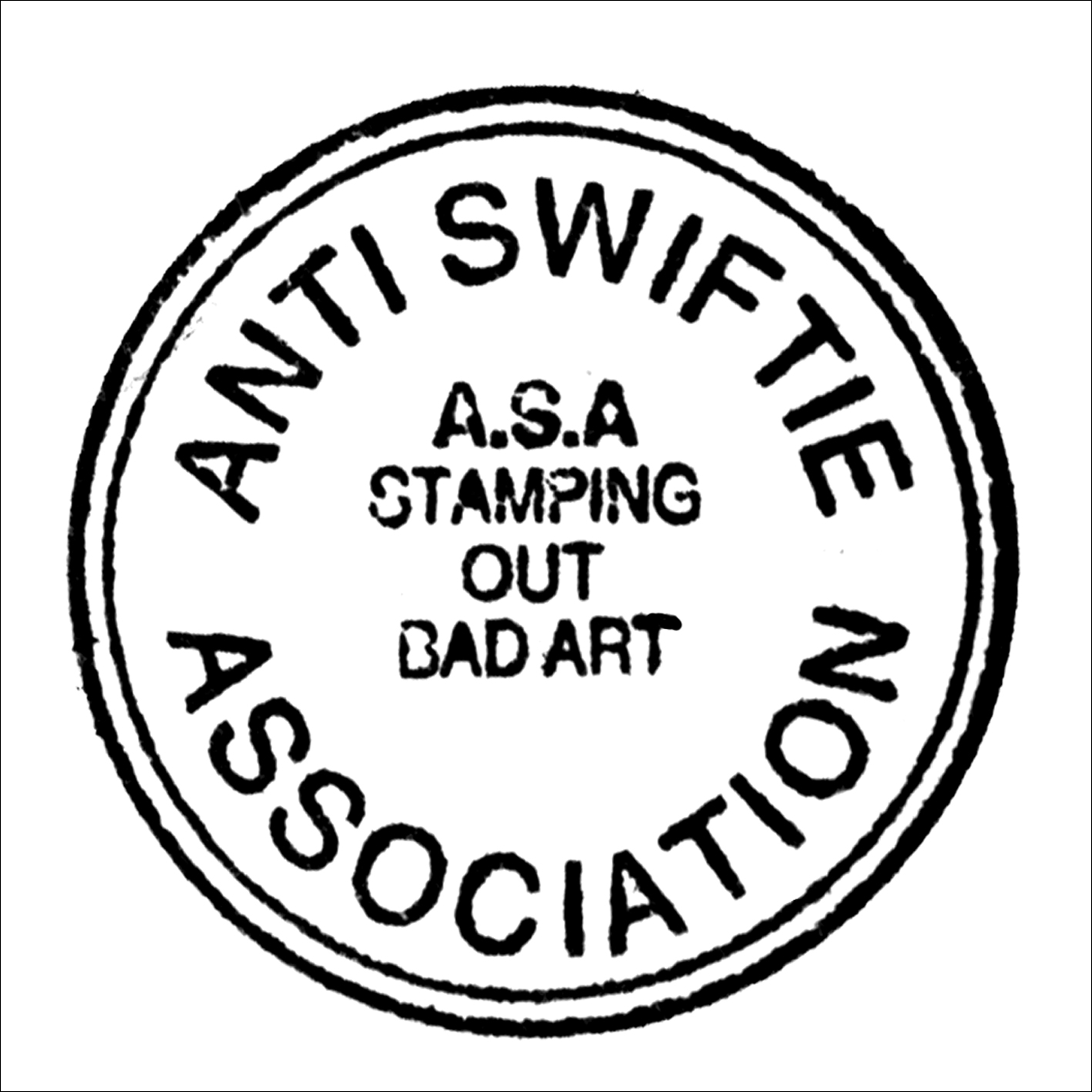 Just Re-located


The other project that was launched in June was Just Re-located, at the Count House in Botallack

near St Just in the far west of Cornwall

. Installed for two weeks this featured the work of 3 artists, all of whom appeared to be showing art that responded to different aspects of th

is distinct and striking

location

.

Jo Hoddinott drew attention to its geological features by placing rocks containing metal ore in acid. Veronica Vickery was more sociological in her approach, showing an installation of images and conversations recorded with residents of St Just in Penwith. This was integrated with more impersonal documents describing some of the recent initiatives that have affected the area (such as being granted world Heritage Site status).

St Just is a town in one of the most deprived parts of Europe, and like other parts of Cornwall attempts to regenerate it have been only partially successful. Some of these issues were highlighted by Bruce Davies who examined the recent history of the mining sites adjacent to St Just, by performing a study of the graffiti adorning the old mine workings there. During the Objective One funded 'consolidation' of these sites, the National Trust decided against cleaning the graffiti from them as it recognised that it contributes to the ongoing story of the sites, and thus keeps that story alive. This strangely tolerant attitude appears in contrast to graffiti in urban areas where commercial interests are more dominant, and personal histories are erased.

The MORE website is: www.morecornwall.org. Visit for information on events occurring in July and August, or check the calendar on the home page of www.artcornwall.org