Porthmeor Studio Portraits
Alban Roinard
Porthmeor Artistsí Residency Programme Guests photographed between 2017 & 2019.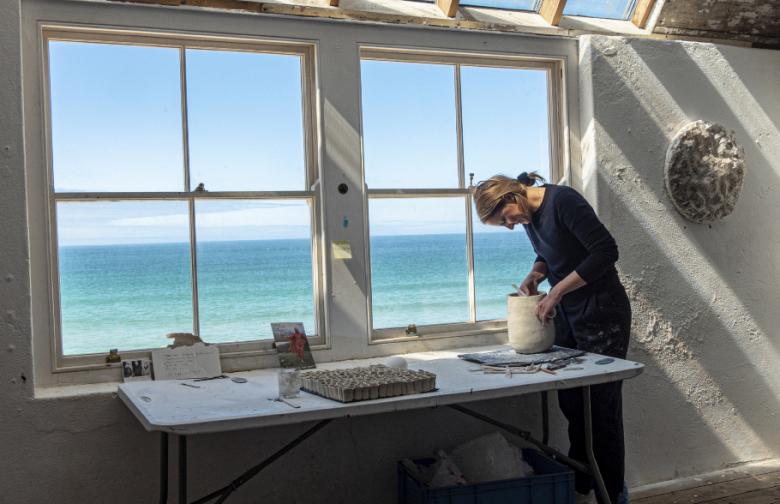 Amelie Blendl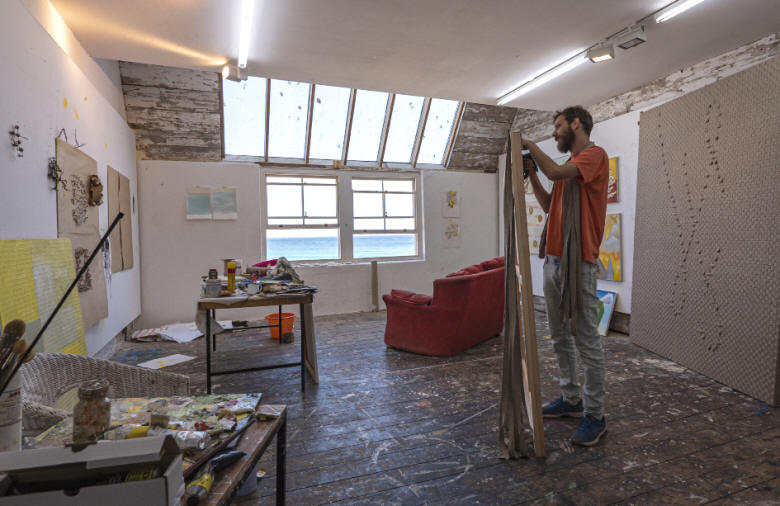 Daniel Sinsel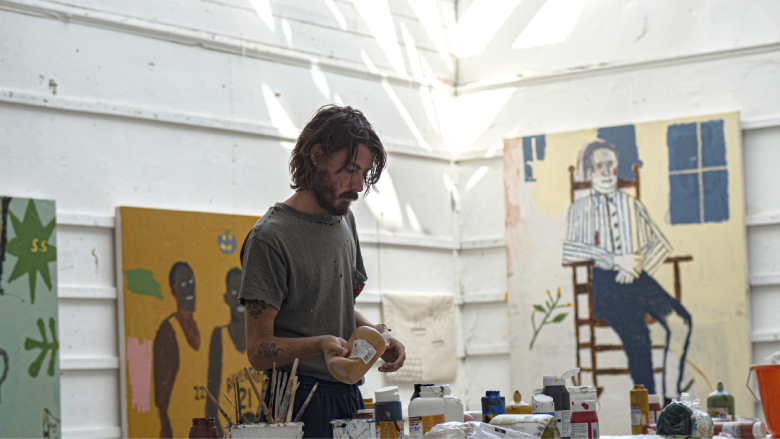 Danny Fox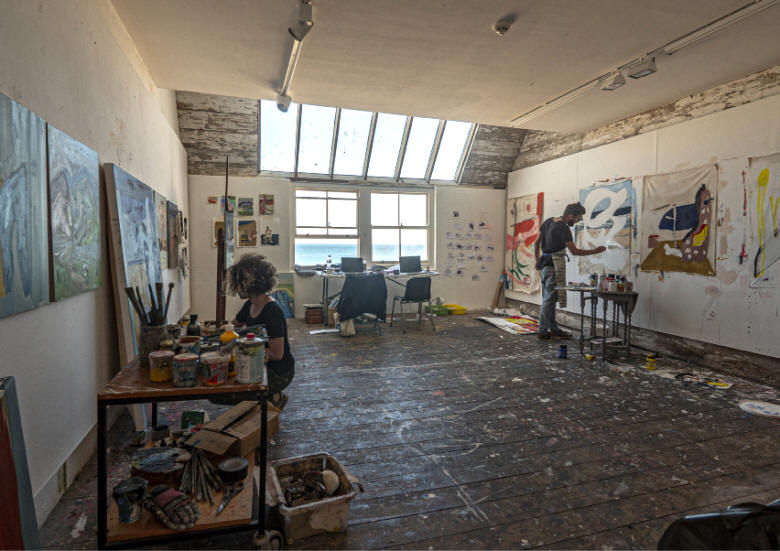 Ella Squirrell & Alek Grzybek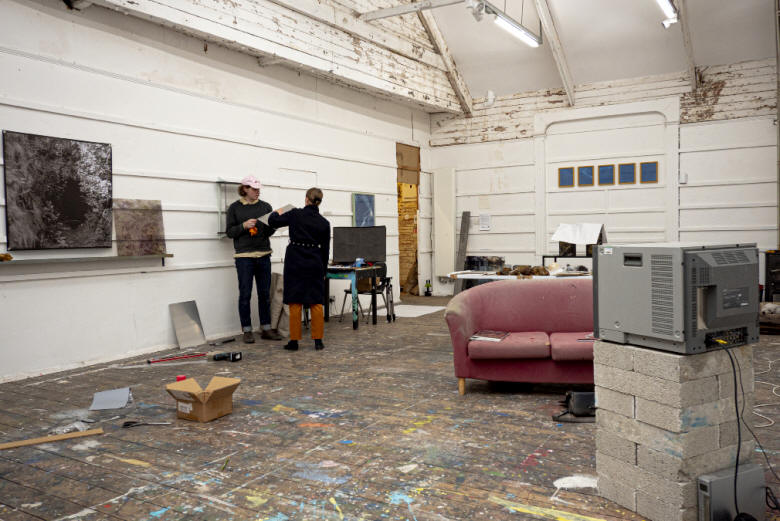 Jonathan Michael Ray & Amelie Blendl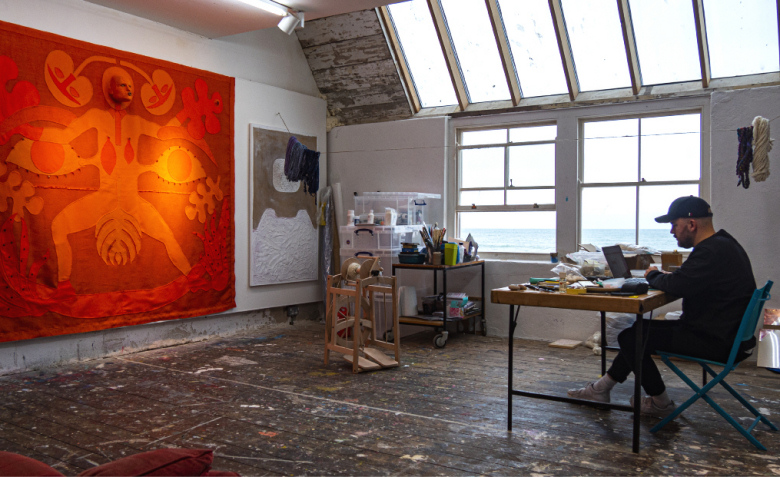 Jonathan Baldock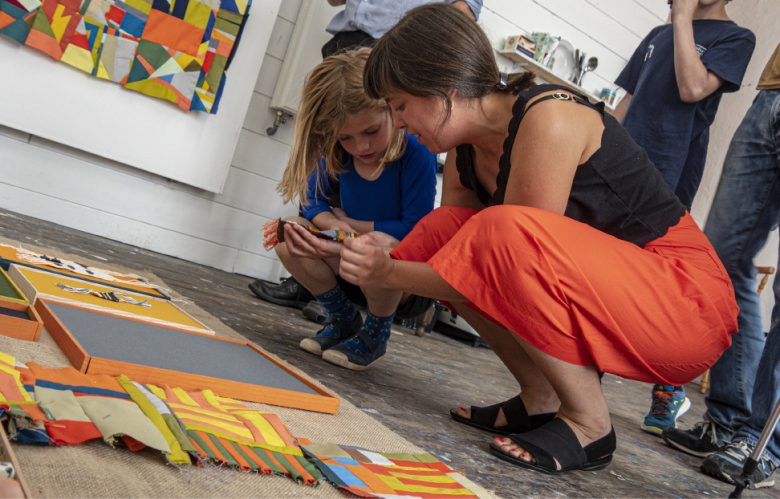 Katie Schwab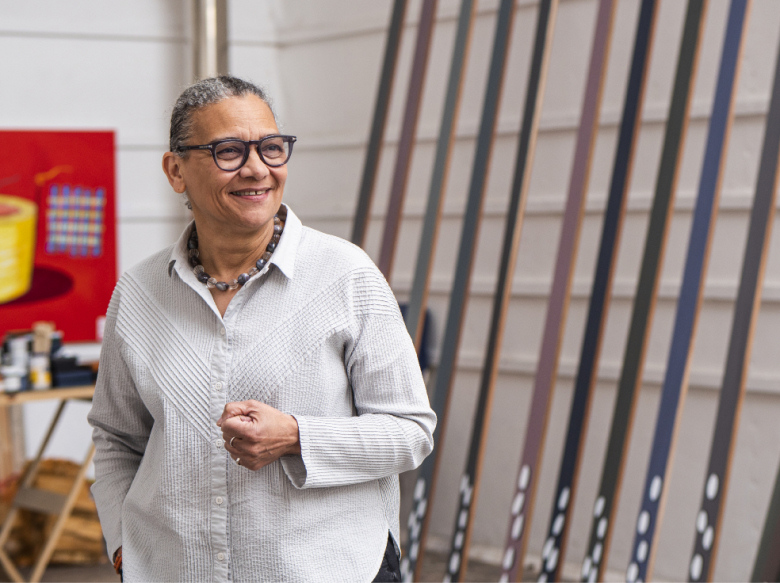 Lubaina Himid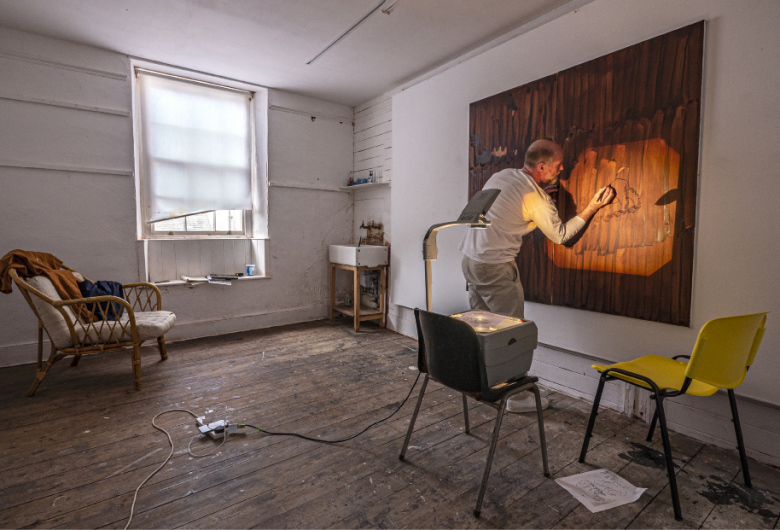 Steve Claydon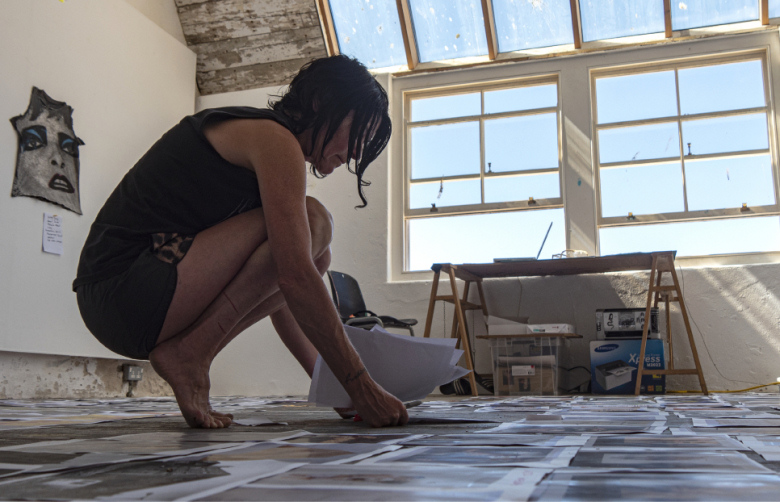 Sue Webster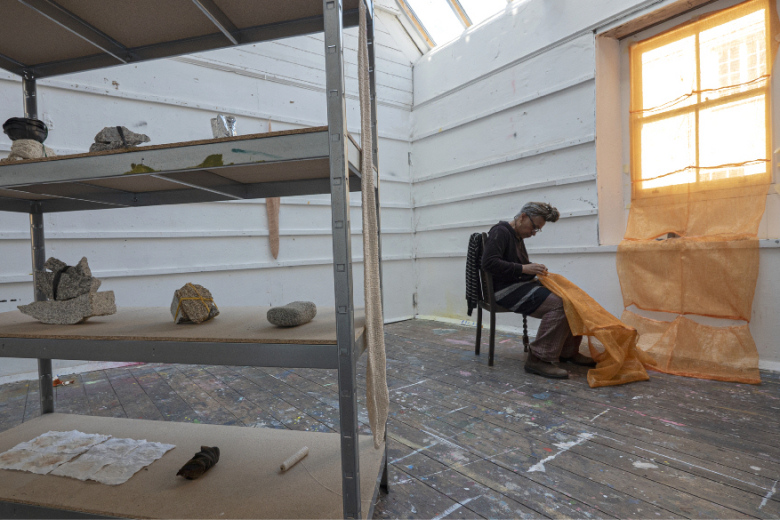 Veronica Ryan

These photographs show some of the Porthmeor Artistsí Residency Programme invited guests, taken by photographer and cameraman Alban Roinard in Porthmeor Studios.

Porthmeor Studios has 15 studios, is owned and managed by the Borlase Smart John Wells Trust and has attracted artists of international significance for over 130 years. 12 studios are rented long-term to artists. Three studios are used for residencies of 1-3 months or rented out to selected applicants. Studio 5 is the largest studio used previously by artists such as Patrick Heron and Ben Nicholson, and Studio 9 has a view onto Porthmeor Beach and the Atlantic and has been used by Sandra Blow and Karl Weschke.

The Porthmeor Artistsí Residency Programme started in April 2017 but is inspired by events in 1959 Ė the year when emerging artist Francis Bacon rented Studio 3 for six months to work towards his debut solo show and American painter Mark Rothko visited to share ideas with studio tenant artists Peter Lanyon, Patrick Heron and Terry Frost. The Programme provides space and support for artists to develop new work without the pressure of exhibiting.

The first years of the Residency Programme have been made possible thanks to the support and generosity from The Porthmeor Fund, Wilhelmina Barns-Graham Trust, John S Cohen Foundation, private donations, Porthmeor Patrons, Falmouth University and Arts Council England.

To continue the Residency Programme from 2020 we need your help to raise match-funding to put in an Arts Council England grant and to forge the link between St. Ivesí artistic heritage and our vision for the future, where guest and tenant artists are free to experiment and create original new work here in Porthmeor Studios. The Residency Programme will extend to include the Trustís Anchor Studio in Newlyn from 2021 and provides opportunities for student, emerging, mid-career and established international, national and local artists who work in different mediums.

If you are interested in becoming a Porthmeor Patron to support the Residency Programme please see link below or email: lucy@bsjwtrust.co.uk.
https://www.bsjwtrust.co.uk/wp/wp-content/uploads/ArtistsResidencyProgramme.pdf
© Alban Roinard / BSJWT 2019
10.8.19