Five Years of The Fish Factory
The Fish Factory in Falmouth opened its doors at the end of May 2011 as an independent gallery, artist studios and event space. In the subsequent five years, it has become a haven for local emerging artists, student hopefuls and graduates looking to continue their practice in Cornwall. The studios have provided essential affordable work space, whilst a diverse array of artists have been enabled to develop and exhibit their work. Below are a selection of images from the Fish Factory archive (courtesy Rose Hatcher).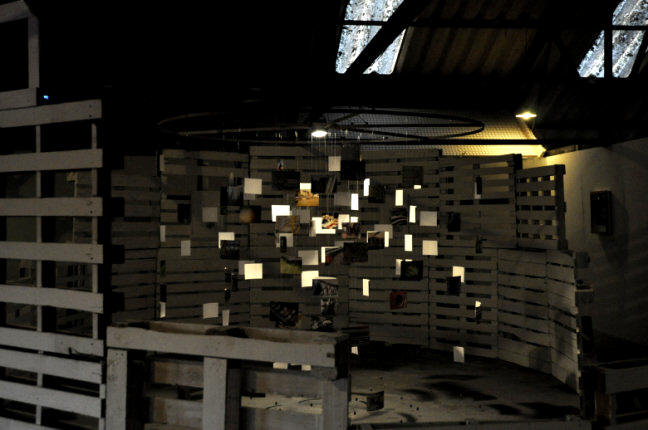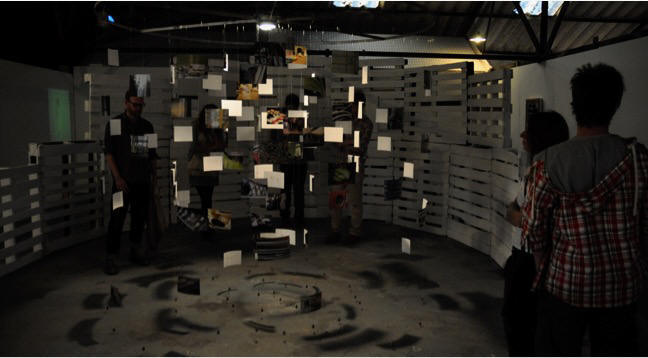 Maelstrom (2012)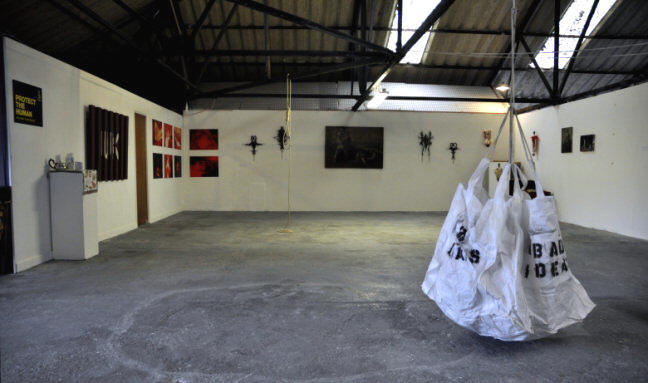 Art for Amnesty (2012)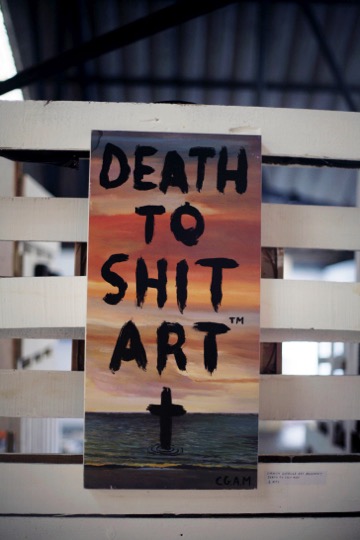 Mystery Show (2012)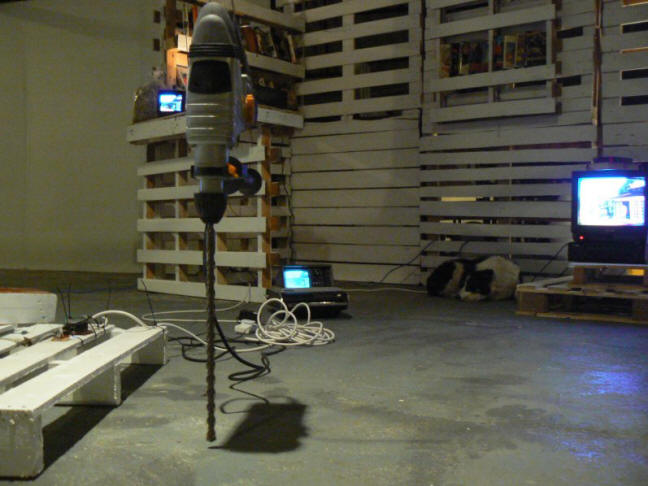 Martin Howse (2012)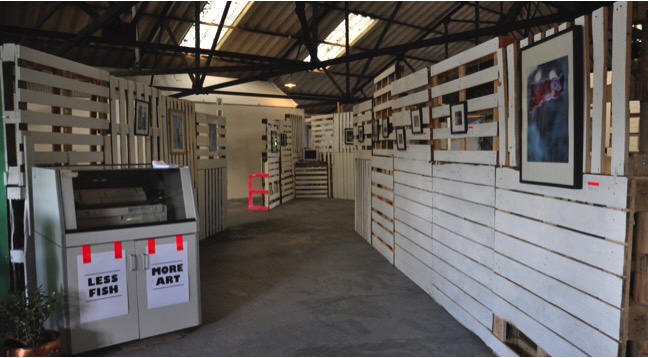 Light Object Light (2012)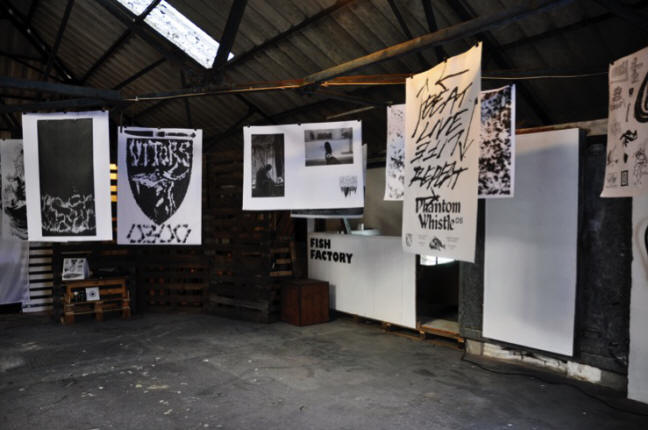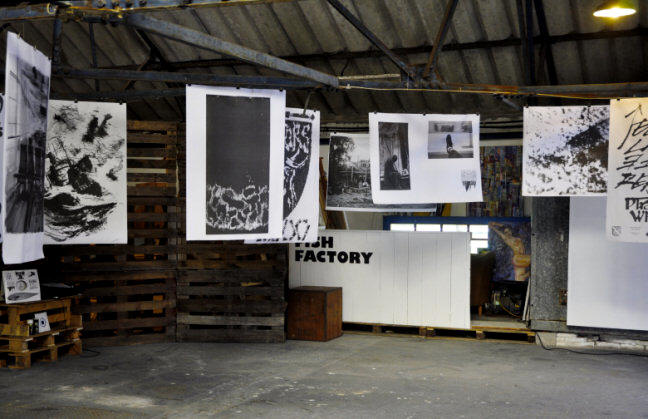 Phantom Whistle residency (2013)
Hope Along Live Music Night (2013)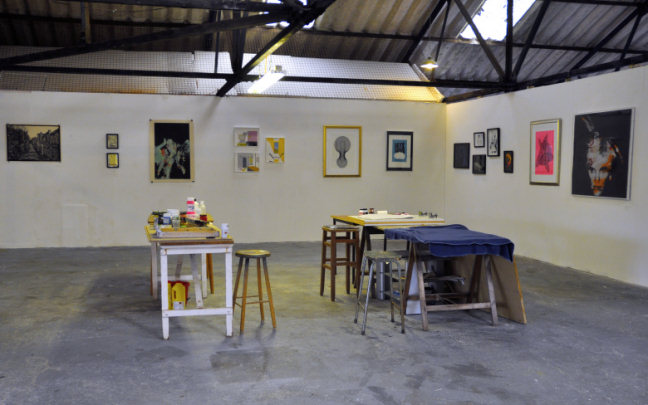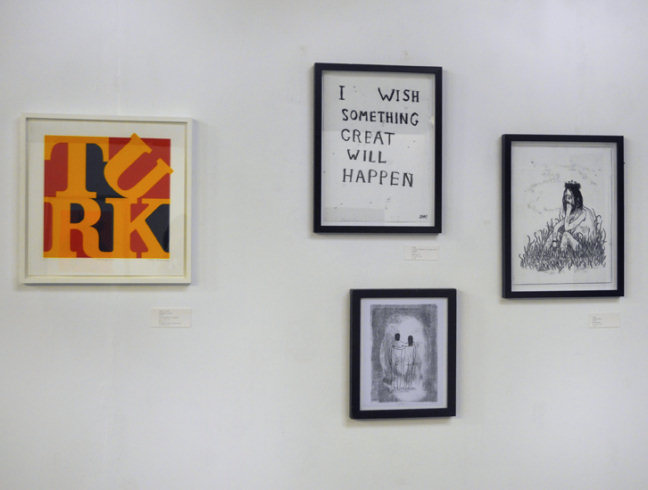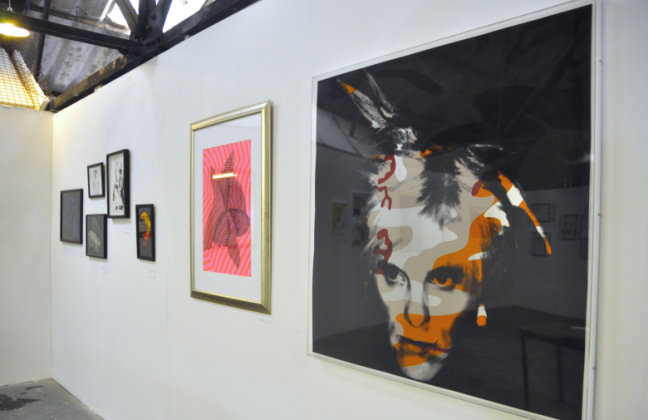 Ink and Pressure (2013)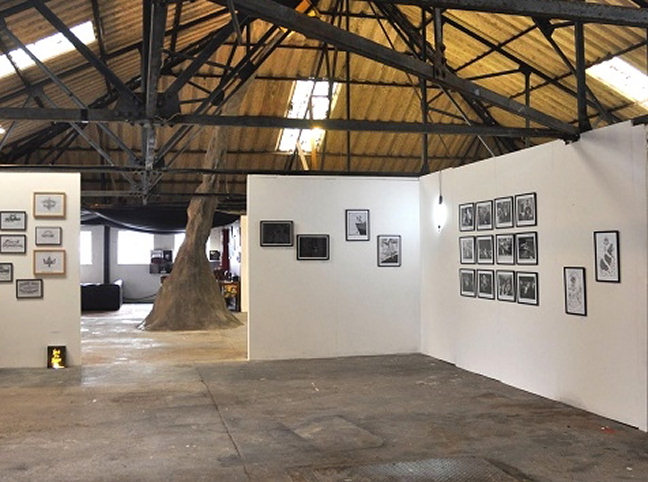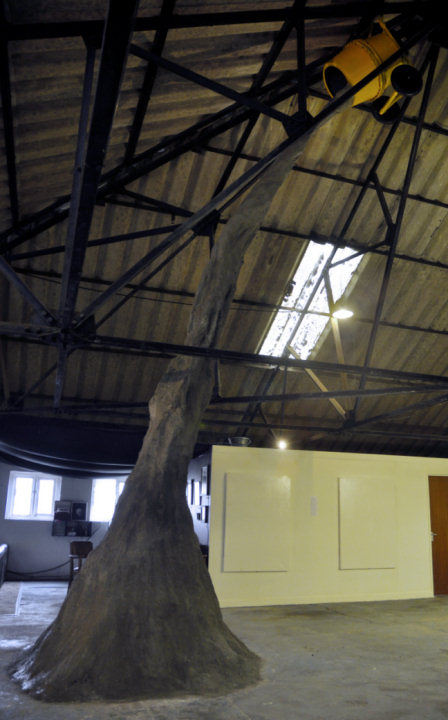 Darren Ray Shrone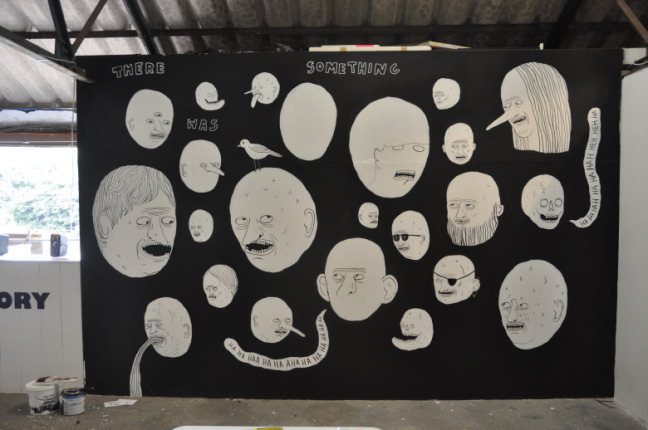 Jimp: Open Studios (2013)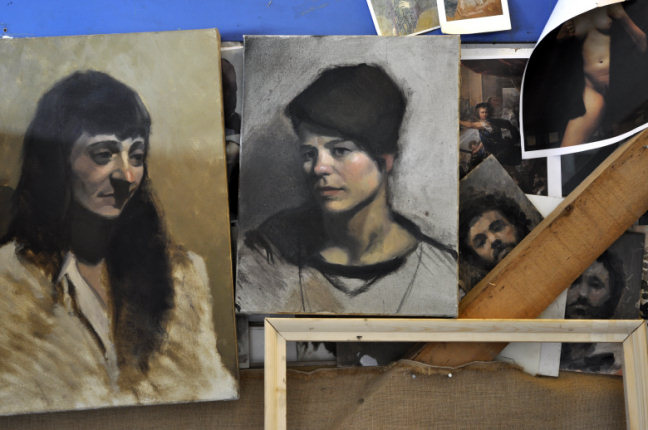 Nick Chaundy: Open Studios (2013)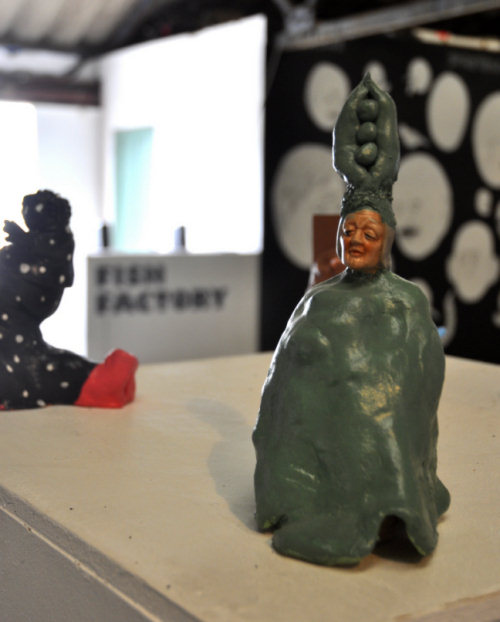 Kate Merry: Open Studios (2013)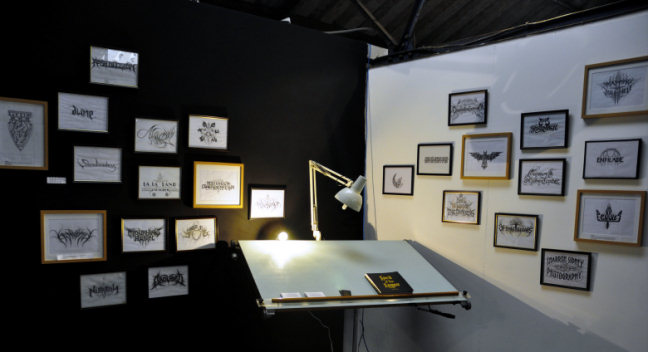 Lord of Logos (2013)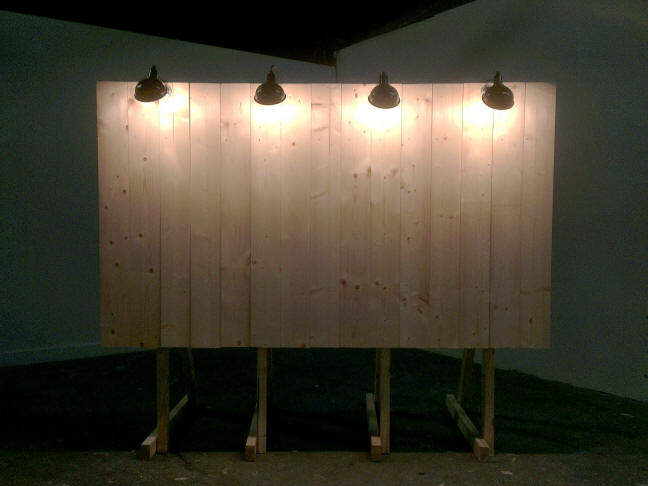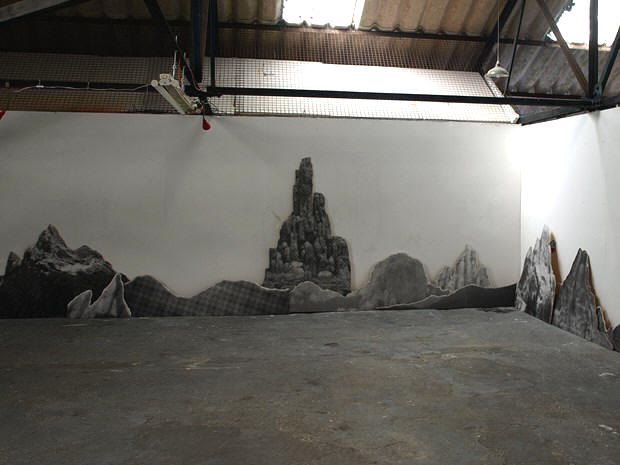 Stuart Robinson: Get it here (2014)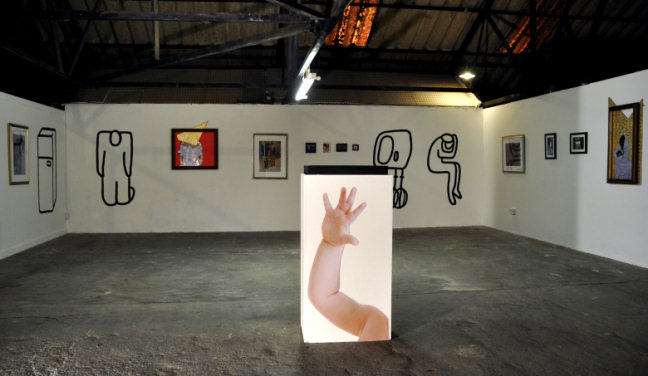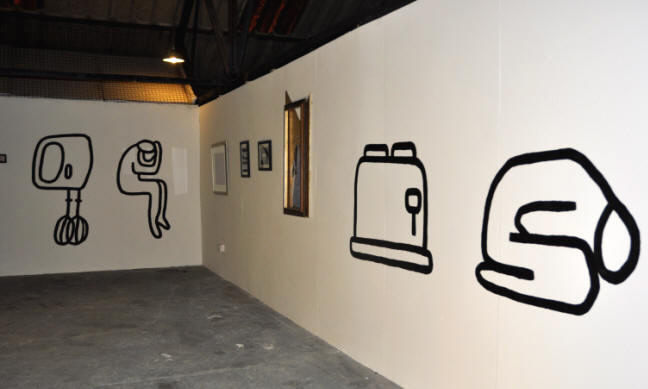 Rose Hatcher: Turning Worms (2014)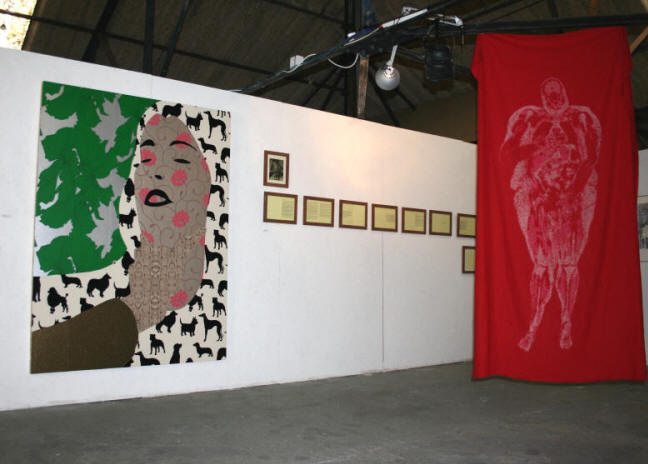 WANK: Pulling it off (2015)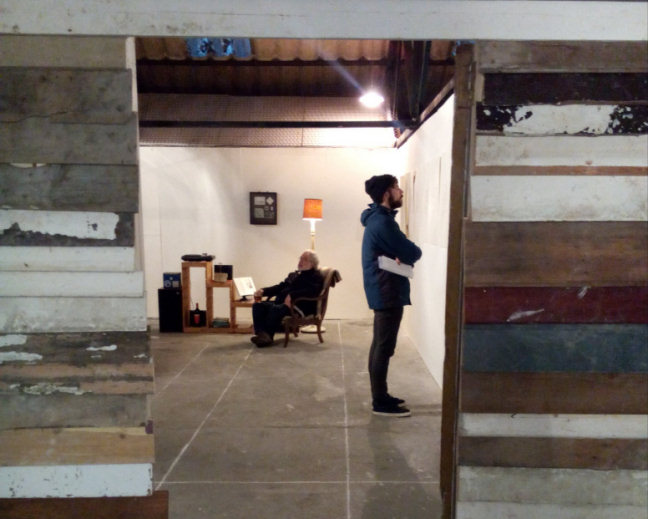 Bram Arnold: Walking home again (2015)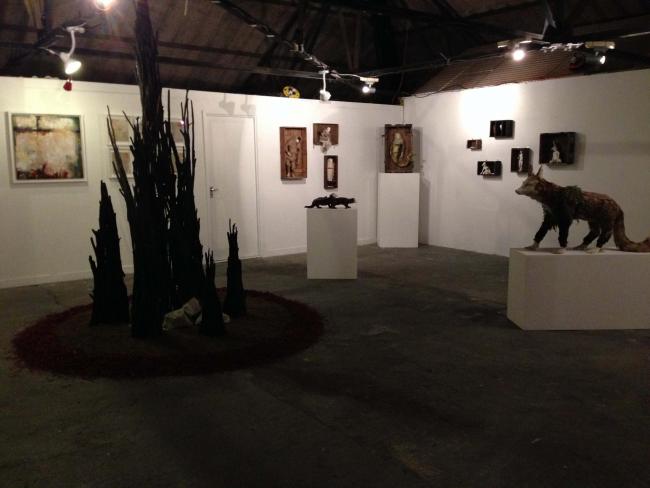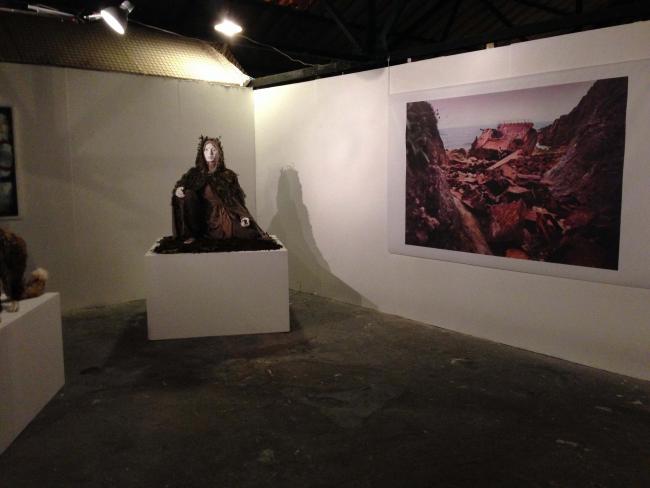 Ankemmyn Collective (2015)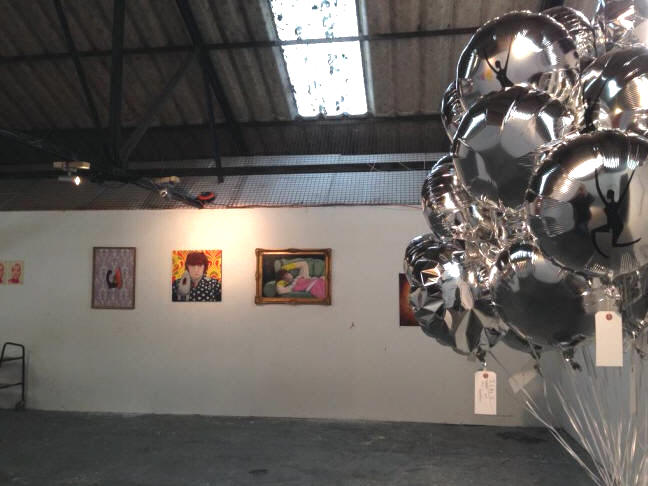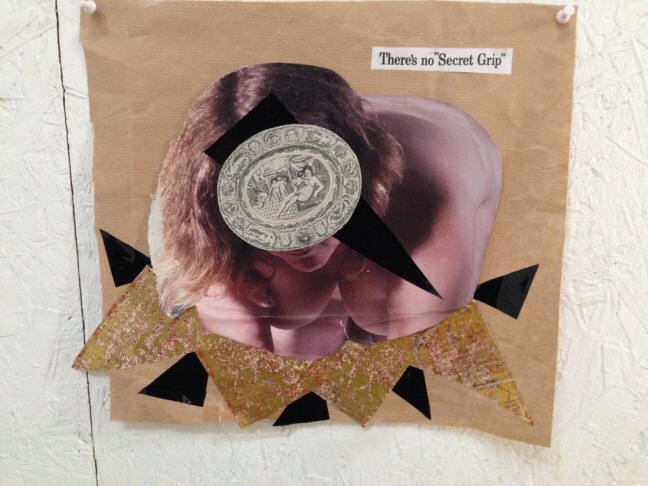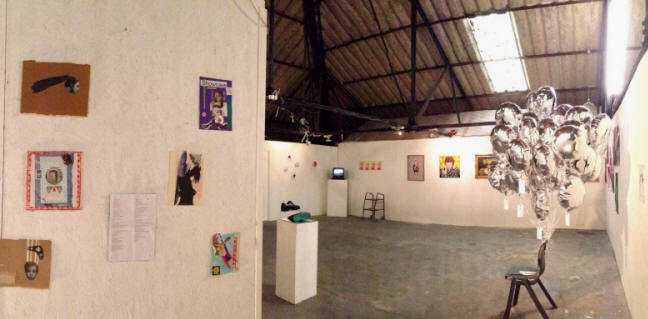 WANK: Seven Deadly Virtues (2016)
'Rose Hatcher, Fish Factory founder and curator, has worked with many volunteers over the five years to create a vibrant space, with experimentation and inclusivity at it's core. "It's hard to believe we've made it this far, through all the challenges of running a DIY grassroots art space in a temporary premises. Massive thanks to the many people who have made it possible and who have joined in the strange and wonderful things which have happened here so far". By championing the work of outsider artists working with topics such as art for social change, challenging gender stereotypes, global politics and alternative culture, the Fish Factory hopes to help propel Cornwall towards being an active participant in current contemporary practice while questioning how art and culture are produced and consumed in our society.
The Fish Factory has been host to a hugely diverse range of events over the years: stand up comedy, performance art, live music, food and drink. Meanwhile the gallery has exhibited work from both Cornish and international artists. Making links with other centres in the UK and inviting artists from overseas for residencies and exhibitions has been an important part of the Fish Factory's remit, something which Rose sees as vital for Cornwall's sometimes limited cultural perspective'.
http://www.fishfactoryarts.com/
http://www.artcornwall.org/features/Fish_factory.htm
4/6/16