Venice Biennale 2009 Part 1: The Giardini
Rupert White reports from the 53rd Venice Biennale.
Its 2009, another odd-numbered year, and I'm staying on the Lido which is quieter than Venice in July, and a fabulous 20 minute boat ride across the lagoon to St Mark's Square. From there the main exhibition spaces of the Biennale are another 15 minutes by foot heading east along the seafront.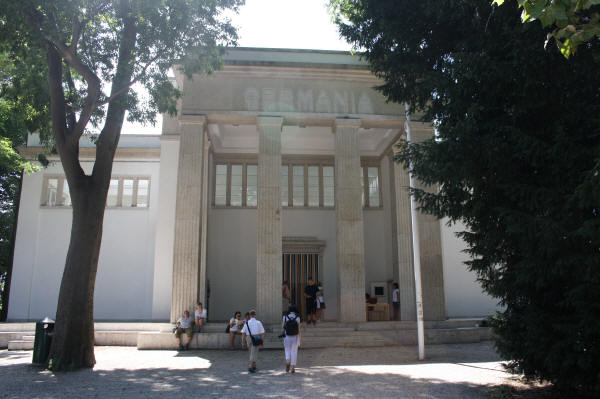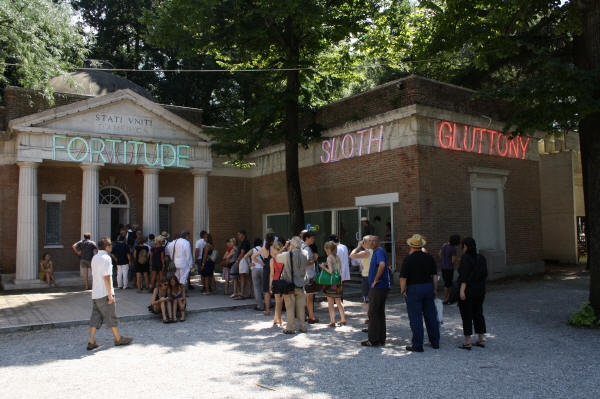 Entering the shade of the Giardini, which were original site for the Biennale, the national pavilions are nearly all built to look grand and imposing, yet with the exception of the old Italian pavilion, they aren't quite big enough. The German and American pavilions (picture above top) in particular suffer by being cut-down versions of what might otherwise have been impressive classical buildings.
Power embodied in architecture, with all its historical associations, is addressed by Liam Gillick's installation of what look like unpainted kitchen-unit modules in the German pavilion. Like an IKEA showroom, on top of one of the units is a mangy looking talking cat, though you'd have to be very gullible to believe that anything it says, however portentous it seems, is meaningful. The fact that Gillick is an Englishman representing Germany this year seems more significant. Bruce Nauman, his show the only one with a queue (above bottom), approaches the architecture of the USA pavilion by dispensing with pleasantries and irreverently covering it with neon signs. His work is unfailingly timeless, simple and direct, and gullibility does not enter into it.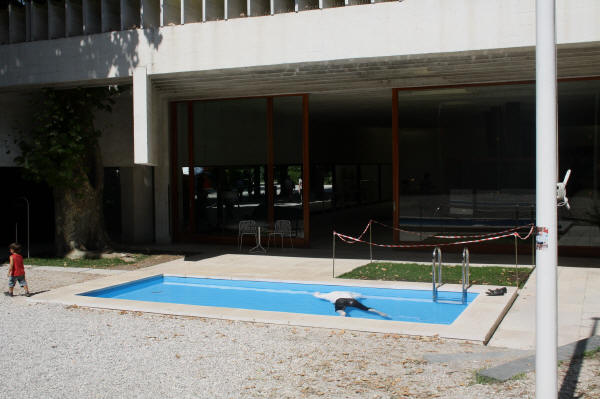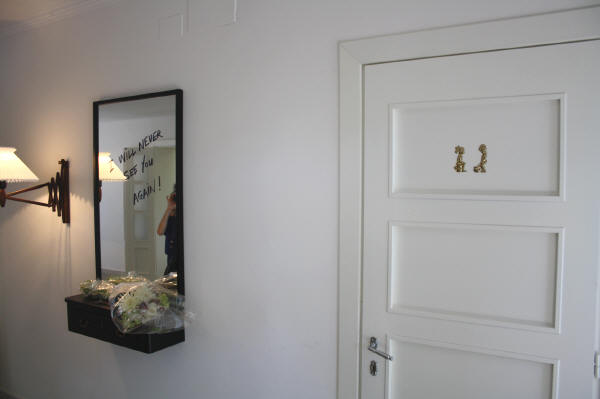 The Scandinavians have hipper modernist pavilions, which upstage the others by simply making them look pompous. The Denmark and Nordic pavilions are domestic in scale: an advert for good design, not imperial might. Fittingly this year they are curated, by Elmgreen and Dragset as if they are the homes of two fictional art collectors. Both are amusing shows - we find one of the collectors face down in a swimming pool for example - but this is an unfortunate example of artists playing second fiddle to curators.
The British pavilion has a timed entry system, that irritatingly requires visitors to go away and come back at allotted times. The Steve McQueen film showing there, 'Giardini', was filmed out of season when the Biennale gardens were empty of visitors, but full of debris and puddles. A faint sense of a narrative runs through the half-hour film, culminating with two men, one African and one Italian, meeting surreptitiously and embracing. Impressionistic, in fact like an impressionist painting, it is elegant, blurred and pleasing but lacks urgency or bite.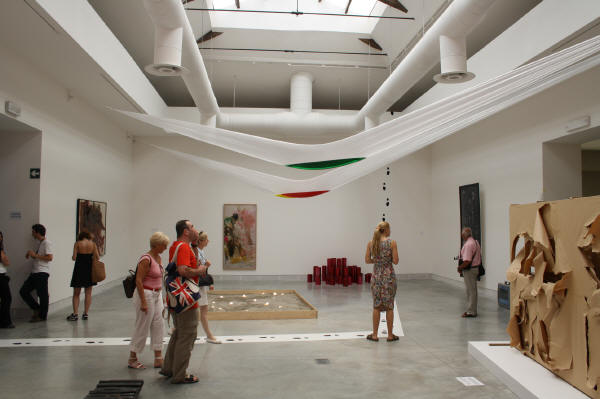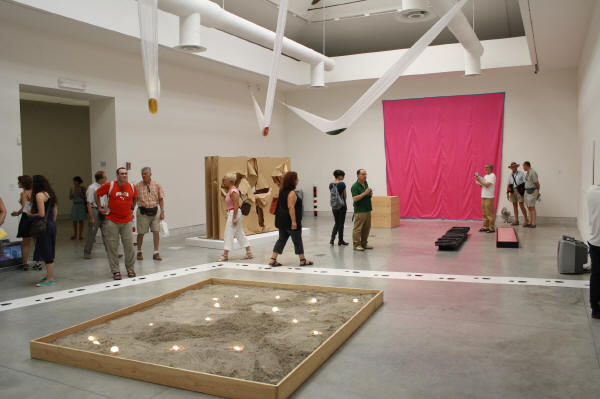 This year the old Italian pavilion is given over to the international show 'Making Worlds', curated by Daniel Birnbaum. His catalogue essay is largely condemning of internationalisation: 'Internationalisation can be an emancipatory power that liberates individuals from the limitations of their local culture, but there is no doubt also a homogenizing tendency that involves a leveling of cultural differences, turning the world into a place of monotonous sameness'. He goes on to suggest that artists are neither the product of their national or international cultural context, rather they make their own context, or their own worlds. The Biennale is a unique testing ground for ideas around nationhood, but here Birnbaum, is making the case for an overarching subjectivity.
The historical figures he has chosen to include would seem to embody this principle, as they are all individualists who do not fit neatly into the modernist-postmodernist trajectory of recent art history. This includes Palermo, Ovind Fahlstrom, Gordon Matta-Clark and the Japanese GUTAI artists (picture X2 above). Gutai is very deserving of its recent reappraisal, and one wonders if Birnbaum is having a gentle jibe at his Italian hosts, as it seemed to predate Arte Povera by some ten years, having had similar concerns from the late 50s onwards.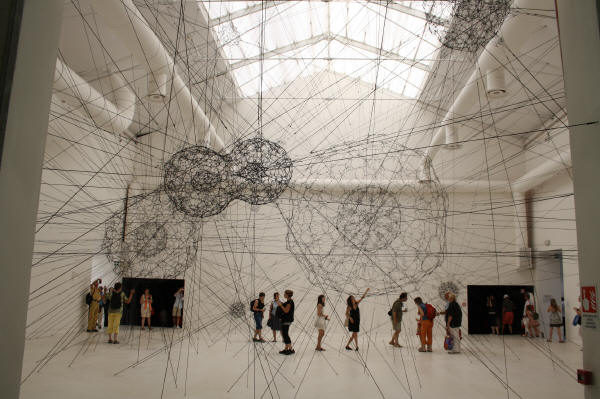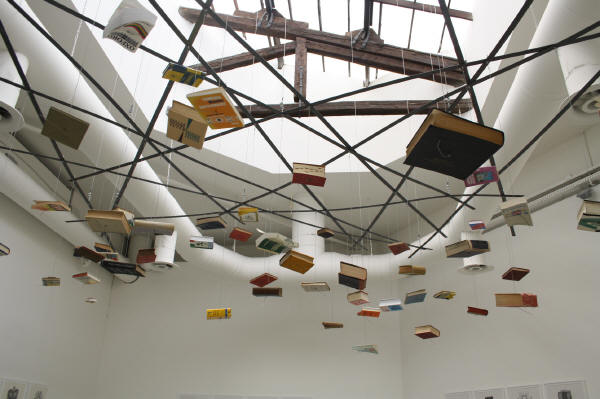 The most obvious crowd-pleaser was the Tomas Saraceno installation made with black elastic threads (above top). Other notable inclusions was British artist Richard Wentworth, whose installation of dictionaries was smart and light of touch (above bottom), and Rirkrit Tiravanija and Tobias Rehberger who designed the bookshop and cafe (below) respectively.