Electric Eden: music and the British landscape
Rupert White
In what ways has the rural landscape of the UK influenced its music?
Folk music has taken on different guises in the last 100 years, and the term has been used in a variety of ways. This is largely because it has tended to be an oppositional art-form: defined in relation to an 'other' mainstream or dominant musical style. Despite this, folk music, particularly in the States and the UK, has always had an interesting and close relationship with rurality, rural culture and the landscape.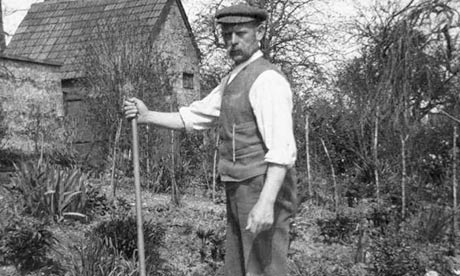 Writers like Rob Young in 'Electric Eden' trace contemporary notions of folk music in the UK back to William Morris and the Arts and Crafts movement. Just as Ben Nicholson, Clive Bell and Bernard Leach were extolling the virtues and honesty of the simple hand-made object, so composers Vaughan Williams and Gustav Holst (who both attended meetings held at Morris's home in Hammersmith) became interested in indigenous British music. They saw it as an expression of nationhood, in opposition to the dominance of Germanic music during the Classical/Romantic period.
Whilst Vaughan Williams is known to have collected British folk music, by far the most important collector was Cecil Sharp who, after overhearing a labourer called John England (pictured above) singing in a vicarage garden, systematically sought out 100's of folk songs and dances from the inhabitants of rural villages all over the country - particularly Somerset. In the early part of the century it seems that there was an acute sense of the need to record and preserve aspects of rural culture that were threatened by incursions of modernity and industry. In the case of rural communities, this related to the mechanisation of farming and the subsequent movement of labour into expanding urban centres.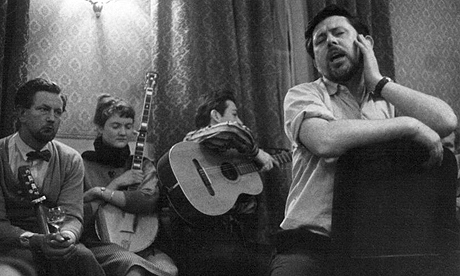 Cecil Sharp was more of a musicologist or archivist than was Vaughan Williams, but the archives which he created - now held by the EFDSS (English Folk Dance and Song Society) - helped provide the raw material for much of what followed later. (Indeed it's tempting to see Cecil Sharp's songs as having been captured in the wild and brought to the offices of the EFDSS in a way that is analogous to the animals in the Regent Park Zoo a mere stone's throw away).
After World War II Ewan MacColl (pictured above with finger over ear) started the first folk clubs in London and thus provided a platform for folk singers in the heart of the capital. In the process traditional provincial musics were drawn into the metropolis, and songs which previously might have been sung informally in country pubs, found a new audience and a new context.
MacColl was an influential figure in the post-war period, and was often called upon by the BBC to present programmes on British Folk Music on the radio. Known as an active member of the communist party between the wars, he now has a reputation as a somewhat dogmatic left-wing writer, broadcaster and musician: as someone who saw folk music as a political tool. However he also has a heroic aspect not unlike an English Woody Guthrie who, with his guitar famously bearing the legend 'this guitar kills fascists', drew from the folk music of the hinterlands of the United States.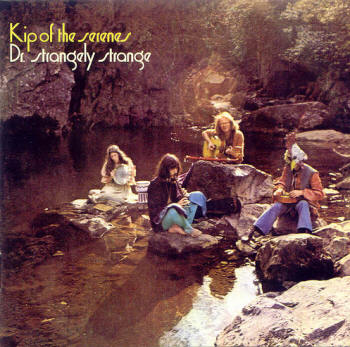 Despite MacColl's sympathies with US musicians (he married Peggy Seeger), he believed that a singer should sing local songs in a local dialect, thus supporting and maintaining indigenous traditions. Singers at his clubs were expected to abide by strict rules and as a result there was a palpable tension by the beginning of the 60s between folk purists of MacColl's generation and the beatniks: a proto-hippy style-tribe that in part coalesced around the emerging anti-nuclear movement, but who also embraced American culture, including blues, skiffle and jazz.
By the time folk music was at the peak of its influence and popularity in the mid 60's any such differences had been subsumed, and a new synthesis had been created in their place: a hybrid that was neither American or British but instead borrowed freely from a number of traditions, including those emanating from the Middle East and Far East. As Rob Young points out, when it came, the revolution called for by Woody Guthrie and Ewan McColl was not an uprising by the oppressed working classes but rather a revolution of the mind.
For beatniks and the hippies, folk music was a more authentic type of music than pop. It was less commercial and bland, and part of a older, more profound tradition: part of a collective unconscious. This gave the folk music of the mid-sixties its radical edge, culturally as well as politically. Music which was perceived to have its roots in rural communities had a cachet, and promo shots and album covers of the time reflected the origins of this music in the landscape of Britain, albeit though now refracted through other elements.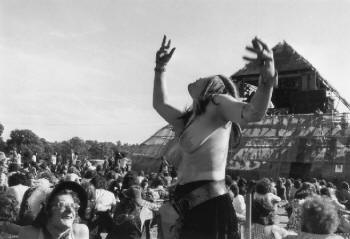 It is no coincidence that towards the end of the sixties, young people started to gather in their thousands in the countryside in holy places like Glastonbury. The original - extraordinary - Glastonbury Fayre took place in 1971, and was organised by Andrew Kerr and Arrabella Churchill, Winston's granddaughter. In 1971 it was a smaller free festival attended and enjoyed by naked dancers and stoned hippies who watched progressive blues groups perform high up on a special stage. Covered in polythene, the stage's design was based on the Great Pyramid at Giza, and built on a site chosen because of its position relative to the ley lines joining Stonehenge and Glastonbury Tor. The festival provided material for a film made by cult director Nick Roeg, and at the time Andrew Kerr explained it thus: 'What we were trying to do was stimulate the Earth's nervous system with joy, appreciation and happiness so that our Mother planet would respond by breeding a happier, more balanced race of men, animals and plants'.
Given the heady cocktail of idealism, drugs and music that fuelled these non-profit making pagan gatherings, its a notion which, at the time, must have seemed perfectly plausible.