Rescuing Ithell
Surrealist and Occultist Ithell Colquhoun died in Lamorna in 1988. Many of her artworks were bequeathed to the National Trust (NT) and for around twenty years were held in storage in an outbuilding at Lanhydrock in North Cornwall. This included works featured in the current Penlee House exhibition.
Richard Shillitoe, webmaster of www.ithellcolquhoun.co.uk, has worked tirelessly to rescue her name from obscurity. These photos show him and his wife (Denise), together with Jeremy Pearson (NT-wearing the tie), exploring and cataloguing the Lanhydrock store as they found it in 2003 during the period of research for his book 'Ithell Colquhoun: Magician Born of Nature'.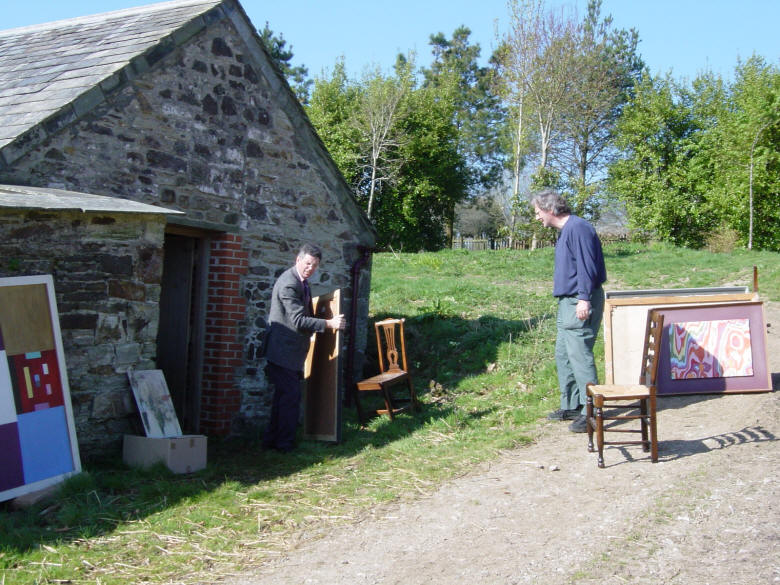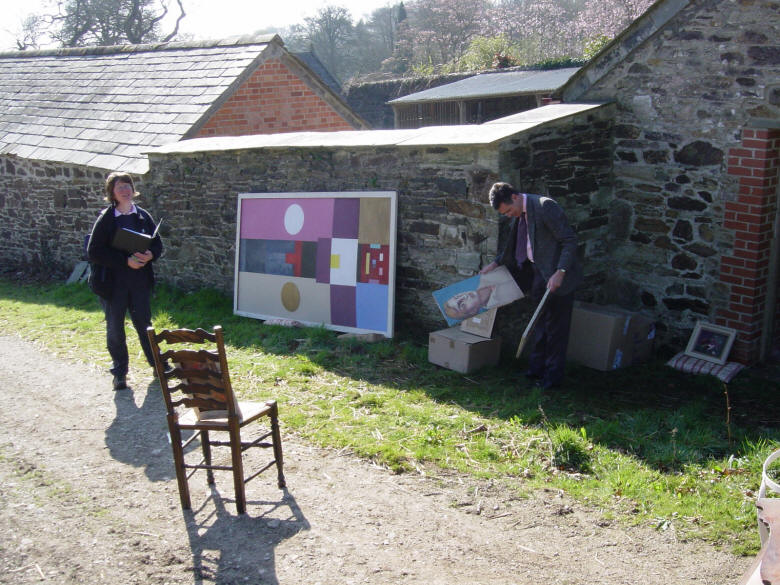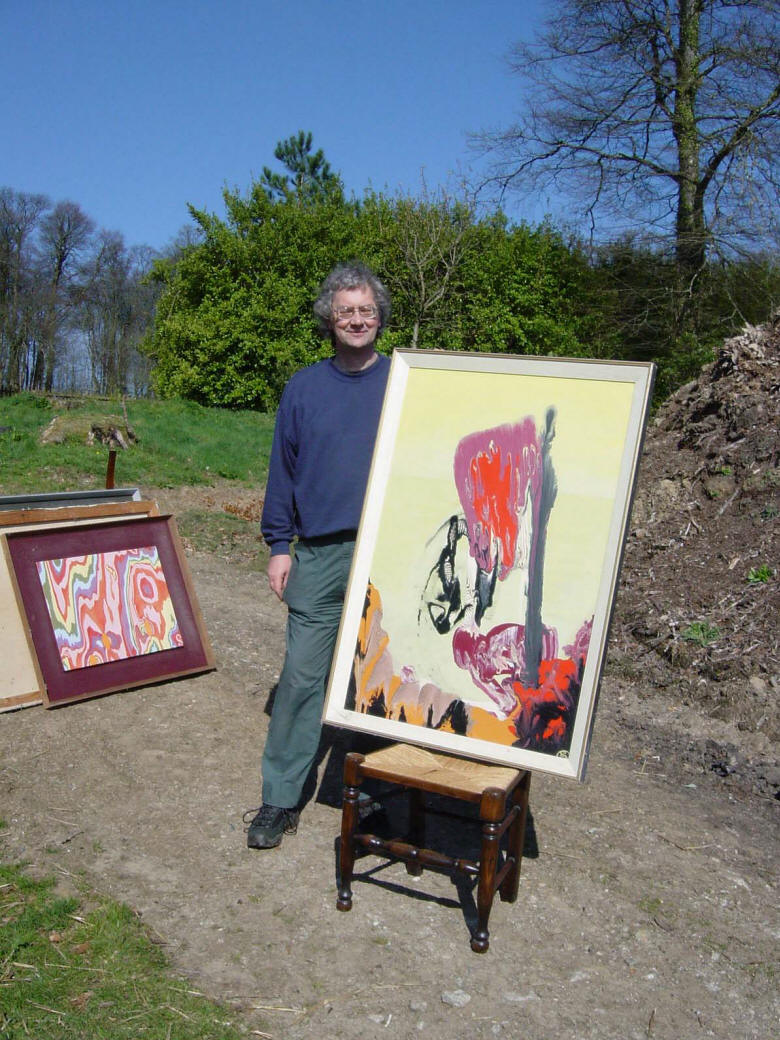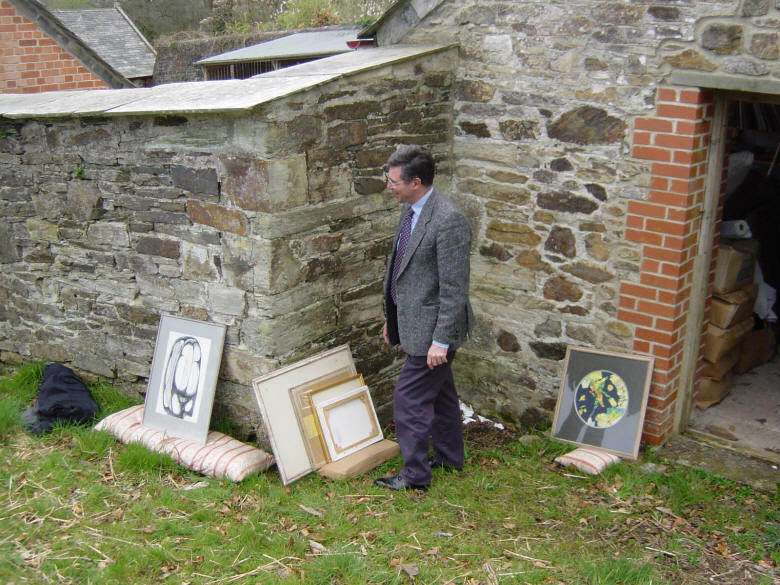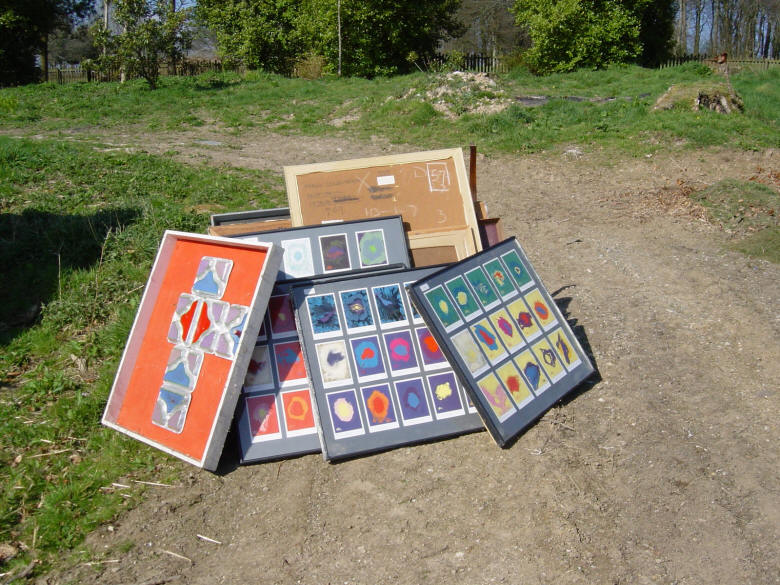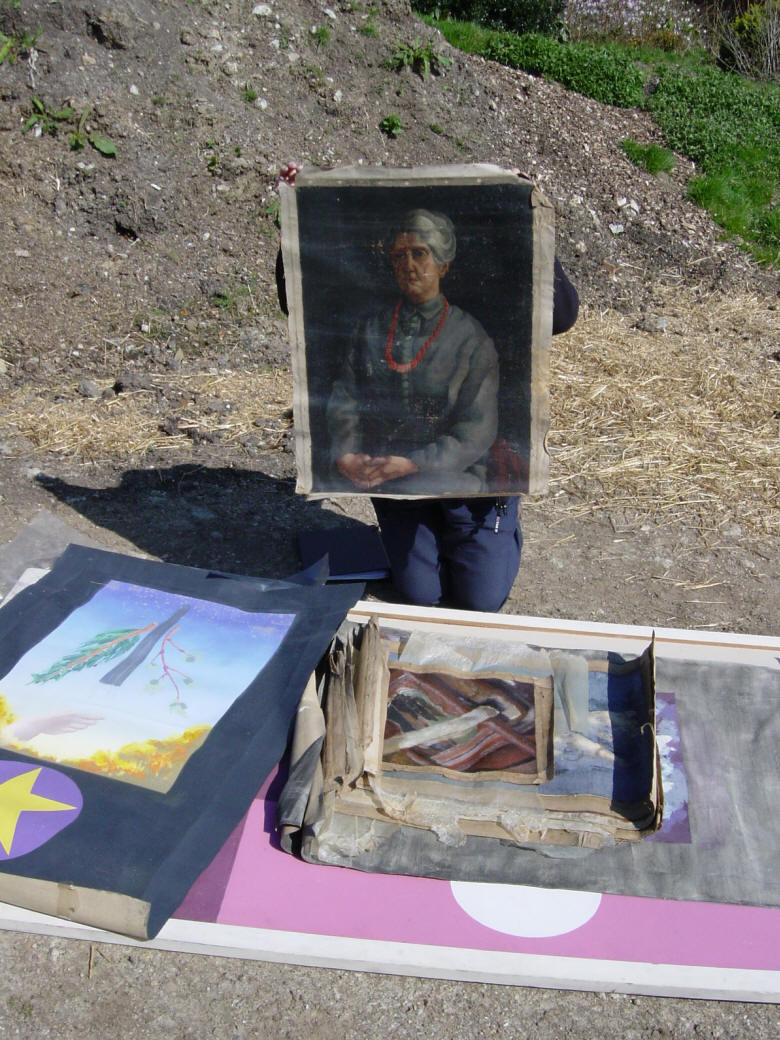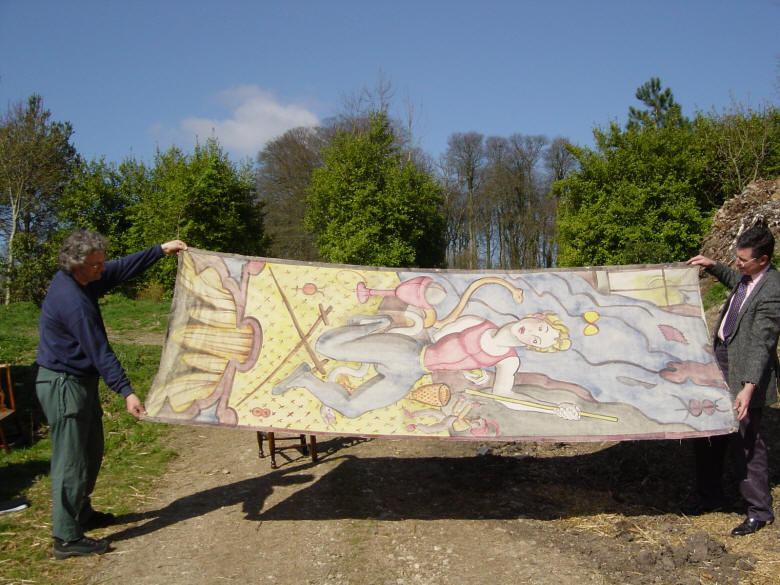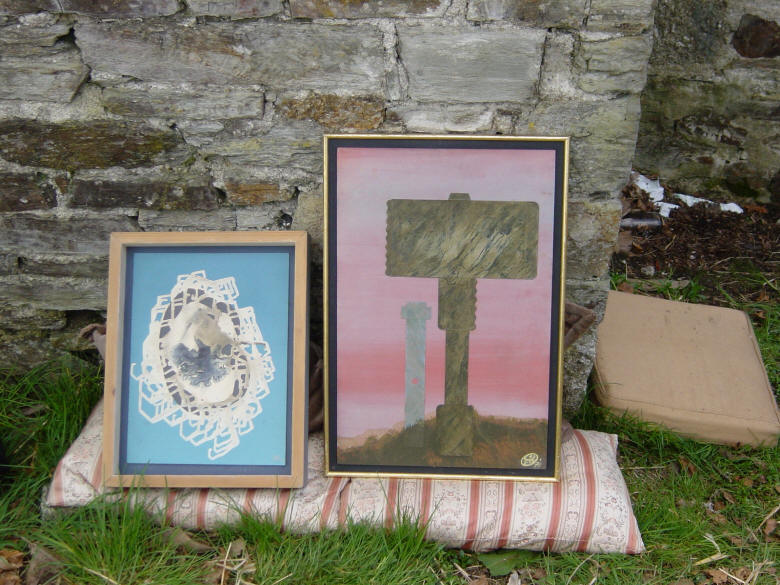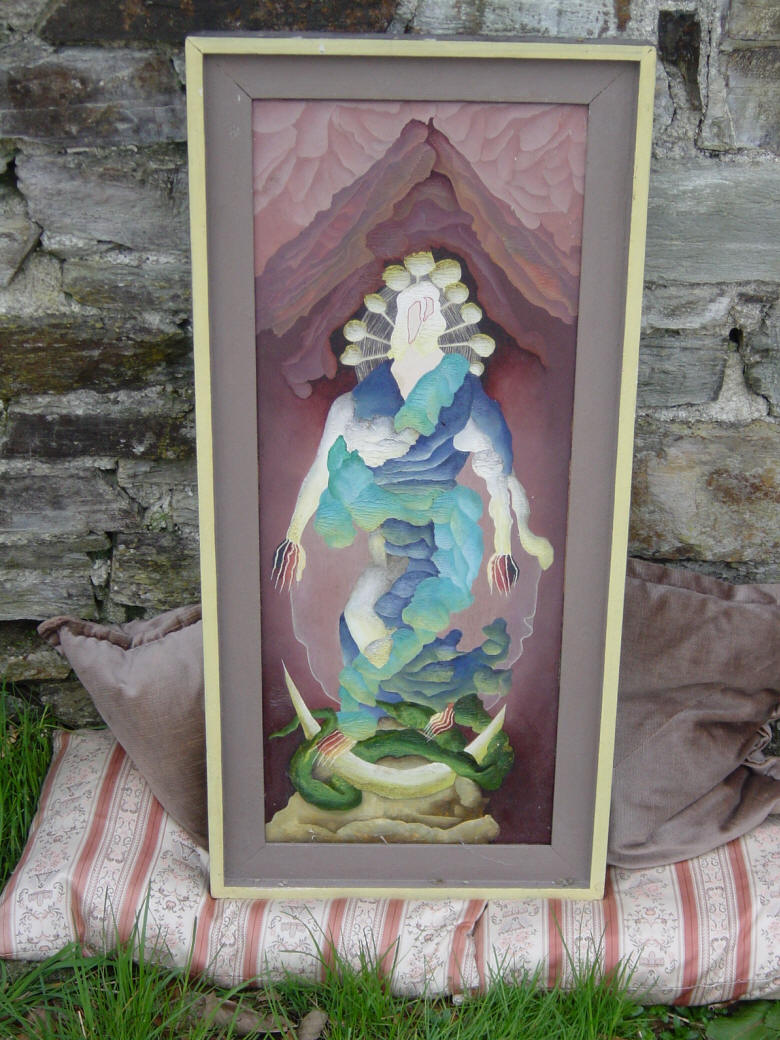 Photos by Richard and Denise Shillitoe.
http://www.amazon.co.uk/s/ref=nb_sb_noss?url=search-alias%3Daps&field-keywords=magician+born+of+nature