The St Ives School of Painting: a brief history and personal view
Roy Ray
When the St Ives School of Painting opened in April 1938 it was the fulfilment of a vow made by two young officers serving in the trenches over twenty years earlier: a vow that if they survived the horrors of the Western Front they would one day live and paint in St Ives. Both were trained and experienced artists, Borlase Smart had studied under Julius Olsson R.A. at his School of Painting in the Porthmeor Studios in St Ives, and Leonard Fuller had been trained at the Royal Academy.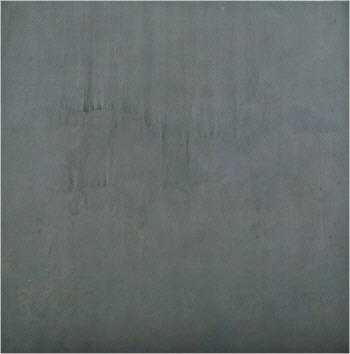 After the war Borlase Smart and his wife settled in St Ives living for a while in his Porthmeor studio. In the years that followed he became one of St Ives leading painters specialising in boldly painted seascapes, (Pitmans published a book on his techniques in 1933), was a founder member of the St Ives Society of Artists and did much to promote the work of local artists.

Leonard Fuller, by then married to Marjorie Mostyn RCA whom he had met at the Royal Academy Schools, returned to the Home Counties after the war and became Drawing Master at Dulwich College at the same time gaining a considerable reputation for his portraits many of which were shown in the Royal Academy Summer Exhibitions.

By the mid thirties there was clearly the need for an art school in St Ives (Julius Olsson's school having ceased some twenty years earlier), so in 1938 Borlase Smart persuaded Leonard Fuller to leave the Home Counties and open the St Ives School of Painting in Denis Mitchell's former Porthmeor studio. The school was an immediate success attracting students from all parts of this country and abroad.

1939 saw the arrival of Ben Nicholson and Barbara Hepworth who with Bernard Leach (who had set up his pottery in 1920) were to form the nucleus of a modern art movement that would achieve an international reputation within a few short years. Leonard Fuller was sympathetic to new ideas and welcomed newcomers as did Borlase Smart who invited Nicholson and Hepworth and, later, other younger artists to join the St Ives Society of Artists. A number of these young modern artists including Peter Lanyon, Terry Frost and Wilhelmina Barns-Graham used the facilities of the school particularly the life classes. In 1949 there was a major split in the St Ives Society of Artists and the modern artists led by its chairman, Leonard Fuller, resigned and formed their own society, The Penwith Society of Arts, as a tribute to Borlase Smart who had died two years earlier.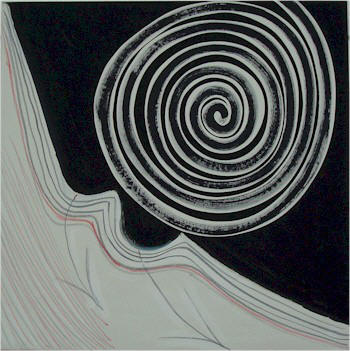 In 1948, with the death of their owner, the Porthmeor studios and fishermen's cellars were put up for sale. After much fundraising and with an interest free loan from the Arts Council the studios were secured in the name of The Borlase Smart Memorial Trust. Many works from the 1950s by artists now known as the 'Middle Generation' were produced by occupants of the Porthmeor Studios, notably Patrick Heron, (who had moved into Ben Nicholson's former studio) Terry Frost and Wilhelmina Barns-Graham. They were exciting times for St Ives artists whose works gained national prominence in the Festival of Britain and international recognition through touring exhibitions and links with New York brought about by the writings of Patrick Heron.
The school flourished throughout this period attracting local and visiting students, and the St Ives born primitive painter Bryan Pearce attended the school shortly after taking up painting in his mid twenties. With the deaths of Leonard Fuller, Barbara Hepworth, Roger Hilton and Bryan Wynter the mid seventies seemed to many to be the end of an era, particularly for the School of Painting with diminishing attendances in spite of Marjorie Mostyn's efforts to continue her husband's work.
My own involvement with the School had begun in the late sixties when regular family visits to St Ives meant I could attend the School's life or portrait classes each morning. Following my move to the town in 1974, I made frequent visits to the school, initially to offer Marjorie a little moral and practical support during classes that were now only attended by one or two of her loyal friends. I was reasonably adept at portraiture and it was not long before Marjorie, or 'Nancy' as she was known to us, would ask me to help others with their drawing, once requesting me to "Have a word with Mrs 'So and So', she can't draw noses !". Although I had not taught before, my efforts seemed to meet with general approval. From 1975 I was helping on a daily basis and was eventually asked by Nancy to take on the running of the School.

It seemed to me at that time, that although there was a growing market for 'painting holidays', they needed to be packaged with accommodation particularly in early and late season, so we turned our home into a guest house arranging additional accommodation locally as needed. St Ives was also beginning to regain its momentum with the revival of the September Festivals in 1977 and the school was able to contribute to these by staging lectures, films and exhibitions. In the same year I started a regular Wednesday evening life drawing class which proved to be very popular with 'locals' and visitors and continues to this day, having become something of an institution.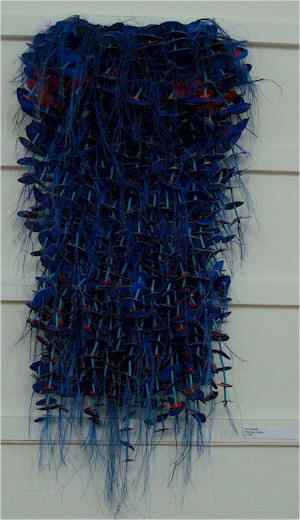 In 1985 the Tate Gallery's exhibition 'St Ives 1939 -64 ' renewed interest in the work of the 'Middle Generation' and highlighted the need for a permanent showcase for their work in the town. Within five years Cornwall County Council initiated a scheme to achieve this and a local organisation, S.T.A.G (St Ives Tate Action Group), launched their own campaign at the School of Painting, a campaign that was to raise a staggering £130,000 towards the world class, award winning Tate St Ives.
By the1980s my own painting commitments had reached a point where it was becoming difficult to run the School single-handed, so I began to invite local practising contemporary painters to help with classes. By the late eighties I had a 'team' of artist/tutors which proved to be very popular, particularly with students who were seeking access to contemporary ideas and a more personal direction in their work. Together, we developed 'workshops' along the lines of mini foundation courses which also proved valuable to Sixth Form groups and by the 1990s visiting school groups from various parts of the country had become a regular part of the school's annual programme.
Throughout the eighties and nineties the school's neutrality in local art politics made it an ideal centre for community and social activities. For many years various events, particularly its monthly art lunches, created a meeting place for artists of all persuasions and raised valuable funds for the school - as a 'business' it was not eligible for grants.
By the end of the nineties the school had moved a long way from the painting holidays of the seventies and it was clear that its status would have to change to meet the needs of its enlarged role. In 2000, in order to secure the future of the school, I invited a number of people from various sectors of the community to help me establish a trust, now a registered charity, allowing it to work with a number of other organisations. The acquisition and refurbishment of an additional Porthmeor studio in 2006 enabled the School to embark on a wider range of year round courses, workshops and popular weekly 'drop-in' classes. Seventy years after its beginning the School now has a unique position attracting students from far and wide to be taught by practising artists at the centre of a thriving arts community.
From a personal standpoint, running the St Ives School of Painting for nearly thirty years and witnessing the achievements of its many students has been a pleasure and a privilege. However, I firmly believe the School's success over these years would not have been possible without the teaching skills and personal qualities of a diverse team of talented artists: talents which I hope the 70th Anniversary Exhibition clearly demonstrates.
This essay was written to coincide with the 70th Anniversary exhibition at St Ives Society of Artists. The images are three works in the exhibition (top to bottom): Sax Impey, Terry Frost, Liz Luckwell. The film below was shot minutes before the opening by Alban Roinard. See 'interviews' for interviews with participating artists.