Michael Finn
John Hawkes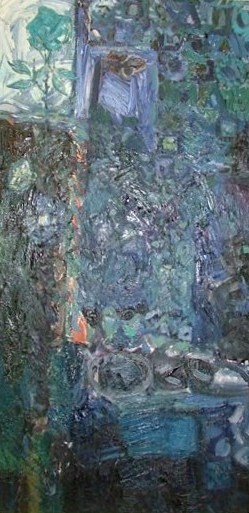 Michael Finn was one of the most influential of the post Second World War generation of artists who engaged with art education. His natural modesty and goodness underpinned a steely commitment to art, artists and the development of the creative process. As an educationalist he will be most remembered for breathing life into the Falmouth School of Art in the late fifties and sixties. The ascendancy today of Falmouth College of Arts (as it is now called) owes much to Finn's visionary leadership. Michael Finn was born in 1921 and he grew up near Brooklands in Surrey. Two early influences were the work of his father, an architect, and the exciting growth of aviation – apparent in the skies around his boyhood home. After Westminster School he spent four years at Kingston Art School before being accepted by the Royal Air Force for pilot training in Canada in 1942.
In these darkest days of the war Finn returned to Britain and trained to fly the DC3 Dakota on close support operations. He also married Cely Bailey who had been a contemporary at Kingston. During the next two years, as the Allies moved onto the offensive, air transport support for the land armies was crucial. Finn saw action over Northern Europe and in the fateful Arnhem operation. When the war ended he was on standby for the Far East Theatre.
Flying had been one of Finn's earliest ambitions, but so was raising a family. In 1945 he and Cely had their first child and he was keen to complete his art education. In later years he recalled his wartime experiences with modest pride but without sentimentality. Typically, forty years later, he sold his row of campaign medals to support the work of his local Cornish Art Gallery.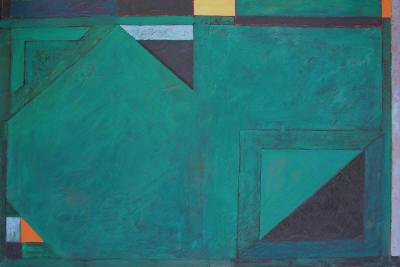 Finn's seriousness as an artist was marked by his early post-war career. He spent three years at the Royal College of Art and in 1949 took up a teaching post at the Somerset College of Art. In Taunton he and Cely had their second child and he developed his skills and ideas as a teacher and artist. In 1958, at the age of thirty-seven, he was appointed Principal of Falmouth Scholl of Art. Cornwall had been an important place for British artists since the late nineteenth century but after the Second World War it had witnessed a major flowering with the group of artists centred on St Ives. In that environment Finn came into his own as an energetic and purposeful educator and organiser. His Head of Painting at Falmouth for many years was Francis Hewlett, who recently recalled, 'He was a wonderful person, passionate about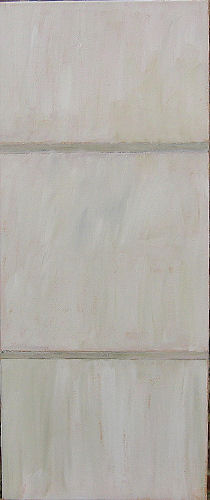 art and serious about the role of artists. He was an incredibly good principal.We had amazing rows – which were always civil.'
Falmouth was put on the map for artists and in 1972 Finn moved to fresh challenges as Principal of Bath Academy of Art at Corsham. Many of the leading St Ives artists again were visiting lecturers and Corsham had a dynamic surge. Finn found some time to pursue his own work and in 1978 had a formative exhibition at the Festival Gallery in Bath. But his skills as a negotiator and diplomat were urgently needed as the inexorable amalgamations in Higher Education occurred. Finn argued the case for the visual arts with conviction and determination as Corsham merged with the Bath College of Higher Education, later to become Bath University.
Further challenges were ahead. On retirement in 1982 Michael Finn moved back to Cornwall, this time to St Just, the most westerly mainland settlement. In this windswept ancient landscape he was determined to paint; to catch up on those many years of teaching and administration. At Tregeseal House he and Cely made a beautiful home that gradually became populated with mysterious, muted abstract canvasses.The newfound energy and time for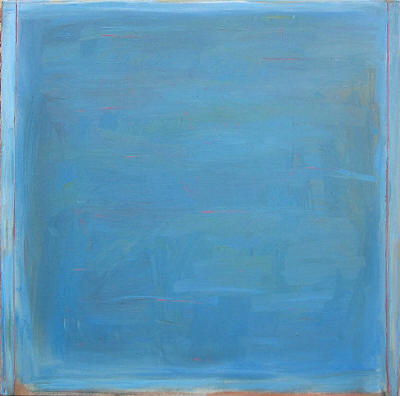 exploration in the studio had, to Finn's surprise, led him to explore increasingly abstract and, at times, minimal ways of expressing his vision. External references to weather and landscape were absorbed into subtle overlayerings of paint.The results begged contemplation. As a practising Roman Catholic, Finn's Christian faith was an important part of his life.The last twenty years of his life were spent in spiritual exploration – fusing prayer, experience, landscape and iconography into his work.The canvasses, with their influences from the Americans Mark Rothko and Barnett Newman, were counter-pointed by semifigurative crucifixes; these were constructed from simple wooden off-cuts painted in the muted subtle browns, ochres, blacks, blues and reds of his two-dimensional works. Hung together in a major exhibition at Newlyn Art Gallery in 1979 the effect was stunning. Finn continued to exhibit in substantial shows right up until his death.
In 1992 Sister Wendy Becket chose to write about 'Flying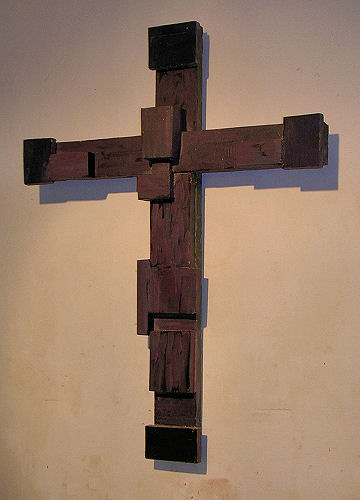 Crucifix' in her book Art and the Sacred. In 1996 she again chose two works by Finn for her book The Mystery of Love. She rated him with the masters of the last four centuries.
By the mid-nineties Michael Finn was recognised as one of the leading 'religious' artists of the age. In 1996 an exhibition was held in Truro Cathedral entitled 'Constructive Prayer' and to Finn's delight the Truro Catholic Church commissioned a crucifix to sit above the church portal. In 2001, his eightieth year, there were tribute exhibitions at Truro and Falmouth and a large exhibition in the autumn at the new North Light Gallery at Huddersfield.
Michael Finn was loved and respected by a wide circle of artists and friends. He and Cely were always hospitable, though in later years Cely's health prevented travel. Finn was also devoted to his family and his church.Their third child, Richard, became a Dominican friar and priest. Sadly Michael fell ill and was in hospital when Cely died unexpectedly. Six weeks later he died peacefully at St Ives, Cornwall.
http://www.michaelfinn-artist.co.uk/