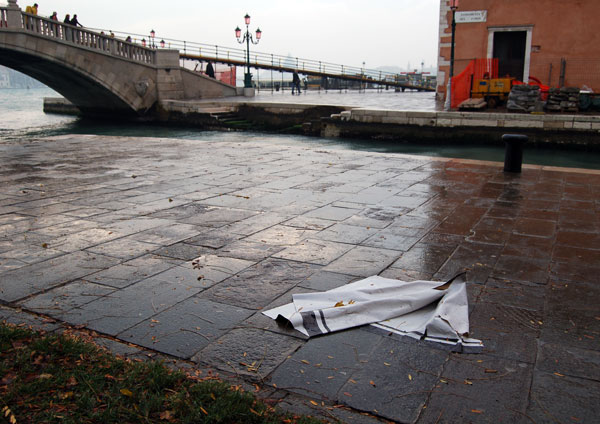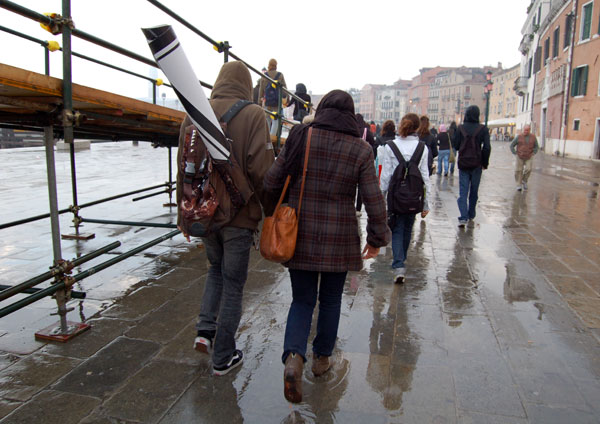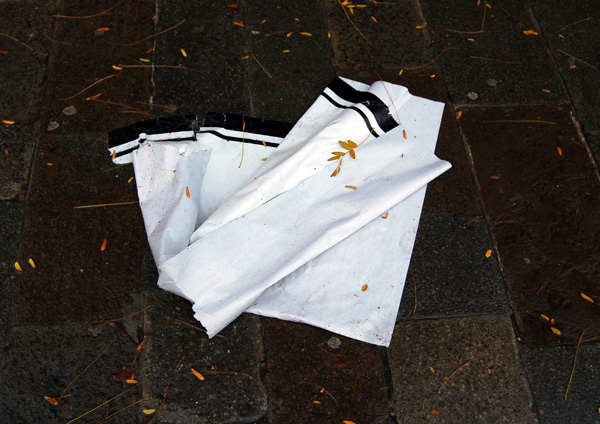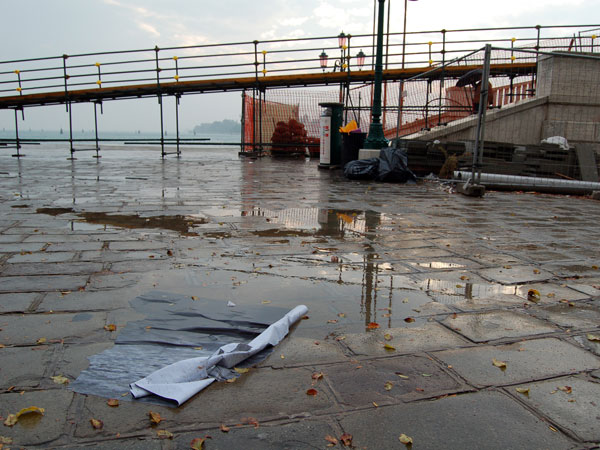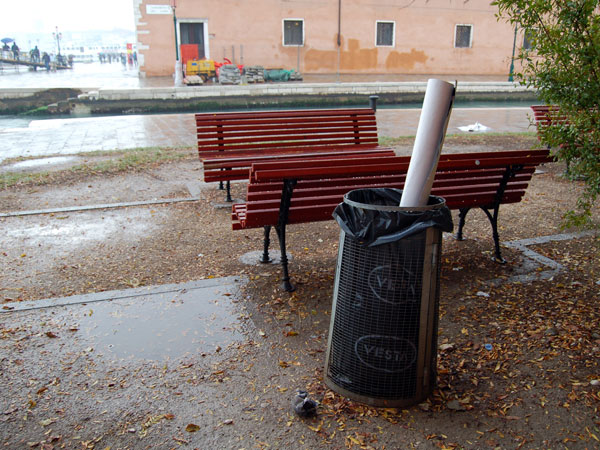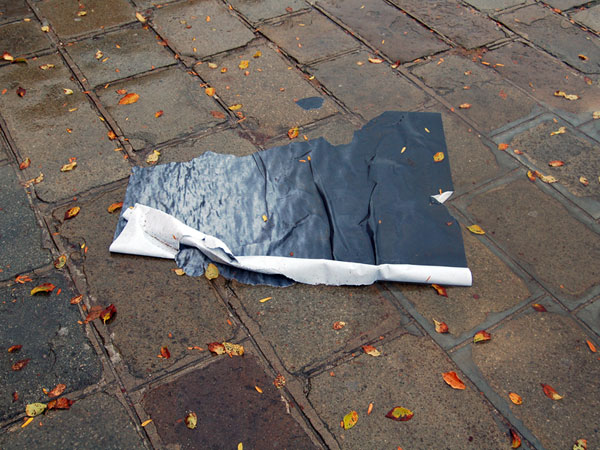 At the Venice Biennale in 2007 an unlimited edition black and white print by the late Felix Gonzalez-Torres was displayed in a removable stack during a retrospective show of his work . The photographs above were taken as part of an open-ended project to document the journeys and fate of the some of the prints picked up by audience members.
A note on Felix Gonzalez-Torres
Born in Guaimaro, Cuba, in 1957, Felix Gonzales-Torres also spent time growing up in Puerto Rico, where he attended the University of Puerto Rico in San Juan. He became an American citizen in 1976 and moved to New York City in 1979, graduating from the Pratt Institute with a photography degree in 1983. He received a master's degree from the International Center of Photography in 1987.
The art of the late Felix Gonzalez- Torres took many different forms during his relatively brief career but it was always motivated by his fervent desire for dialogue and community.
Possibly his best-known works are the "stack" pieces' a neat piles of unlimited-edition prints that viewers are encouraged to take but are then intermittently replaced, resulting in a constantly changing mass of the sculpture. His stacks acquired special poignancy when the artist began to link them with the AIDS epidemic: the slowly dwindling piles became a metaphor for the atrophy of AIDS victims' bodies. The artist himself died from this condition in 1996 at the age of 38.
Janet McEwan 2010